2018 Apple Contest! Send Me Your Apple Pics!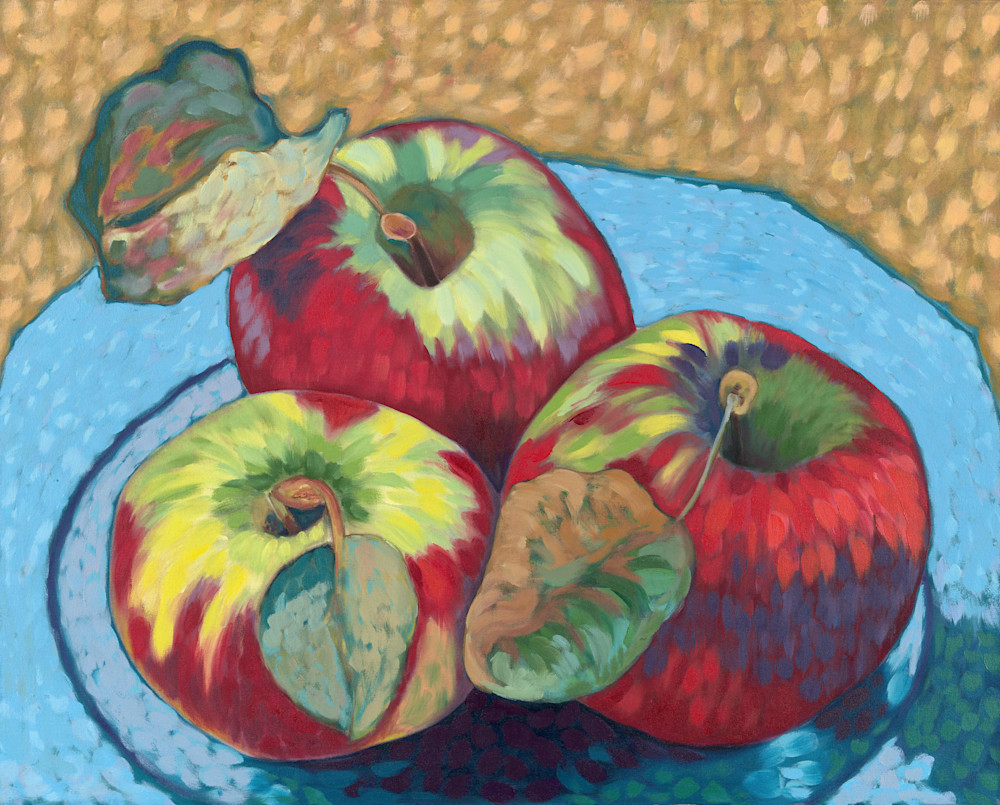 2018 Apple Contest! Send Me Your Apples!
Fall is absolutely my favorite season here in Maine, and I have to pinch myself sometimes when I realize that I have made my home here.......something I used to only dream about. Apple trees, apples, apple orchard visits, warm apple cider, getting the fireplace ready for colder weather, walks outside wearing sweaters amid the explosion of reds, oranges complimenting a bright blue sky.......WHAT COULD BE BETTER?
Painting apples! I started painting apples like most art students in school, learning the basics of what makes a good still life painting. I have gone back to the apple again and again like an old friend. I love everything about them, the colors, the shapes, and where we find them. Apple trees, especially the older wilder ones strewn about the landscape with their twisting branches reaching upwards.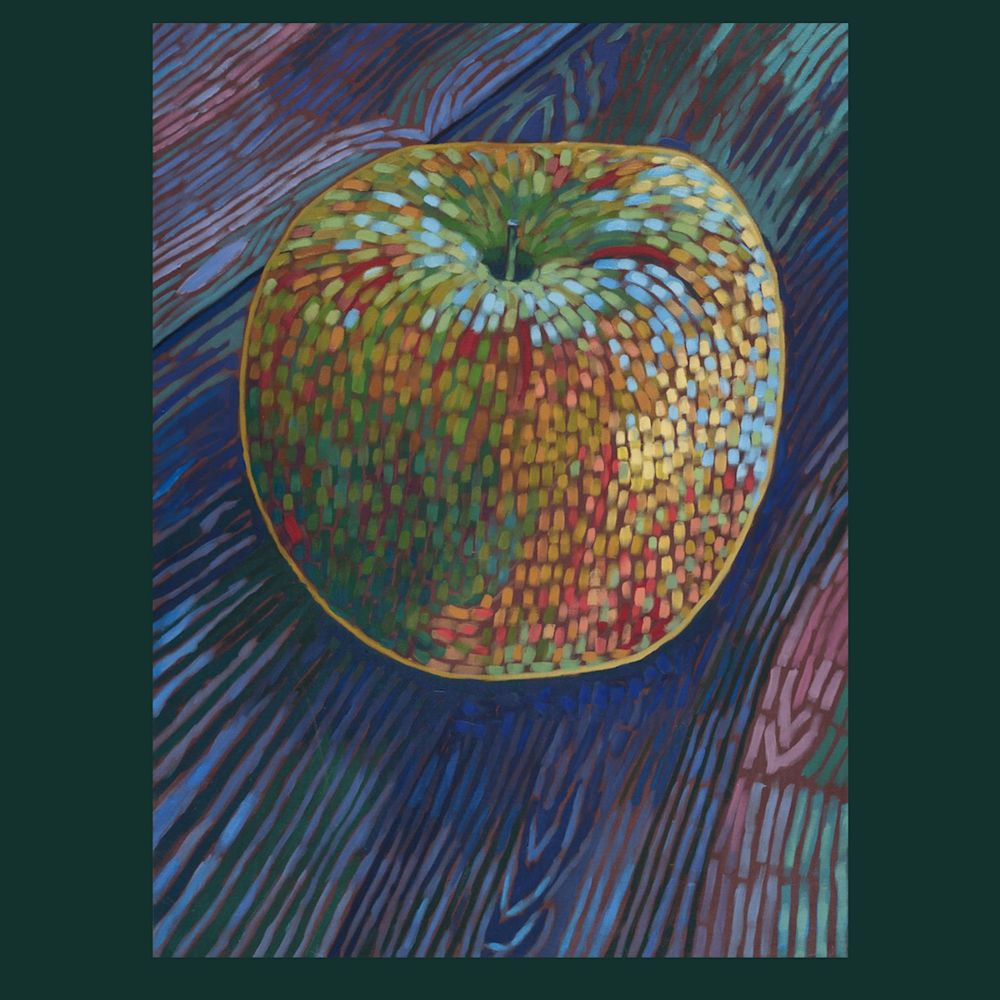 Last year I got the hang of Instagram with the help of my teens! What happened was nothing short of magical. I started to share my work, and discovered an entire world of creatives making connections. Some of those connections with photographers, both amateur and professional led to some amazing collaboration! The painting above is a result of an Instagram friend with an affinity for Maine heirloom apples lending me her photo of a Maine Golden Russet. The painting below was also from an Instagram connection. I really had fun with this one, "Crabapple Mosaic". I feel like I really threw caution to the wind with this painting and just allowed myself to indulge my love of abstraction.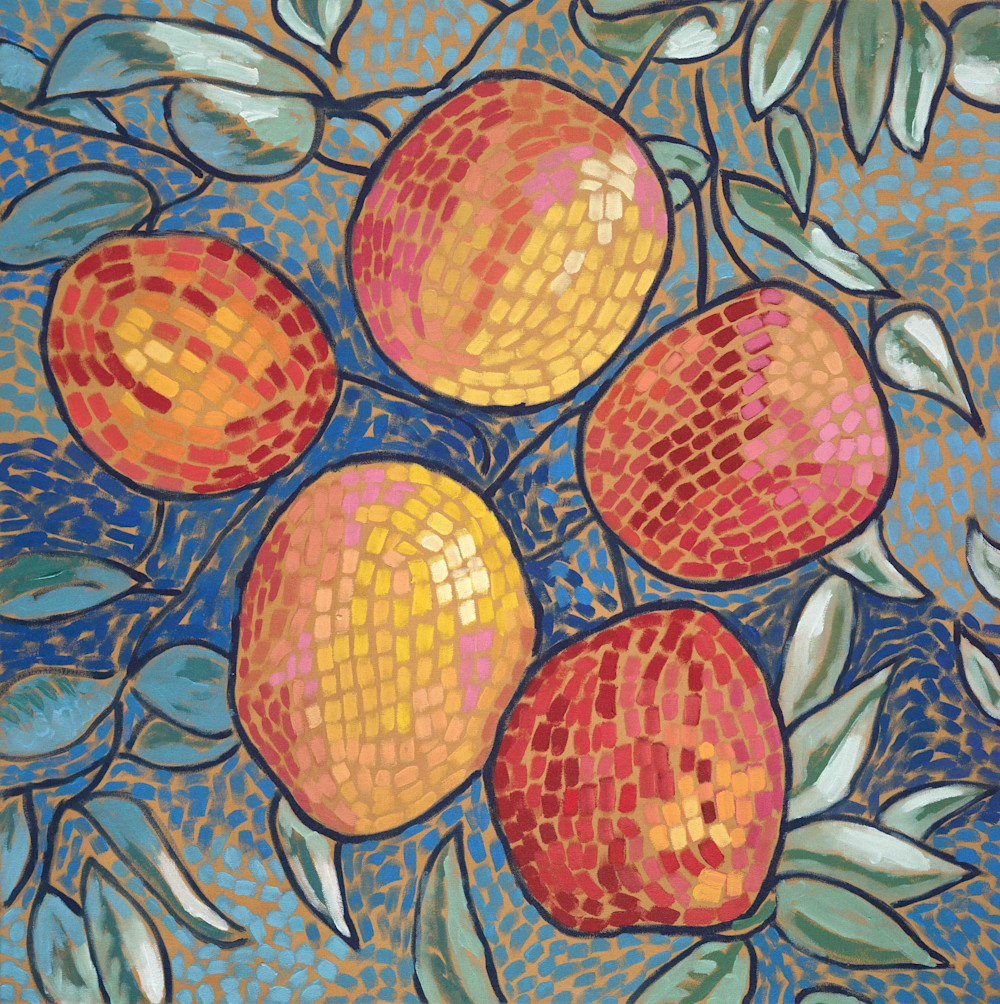 Finally, this one is also from an Instagram connection, someone who owns an Inn and took a beautiful photo of apples with cider. This one is called "Still Life with Apples and Tea Towel.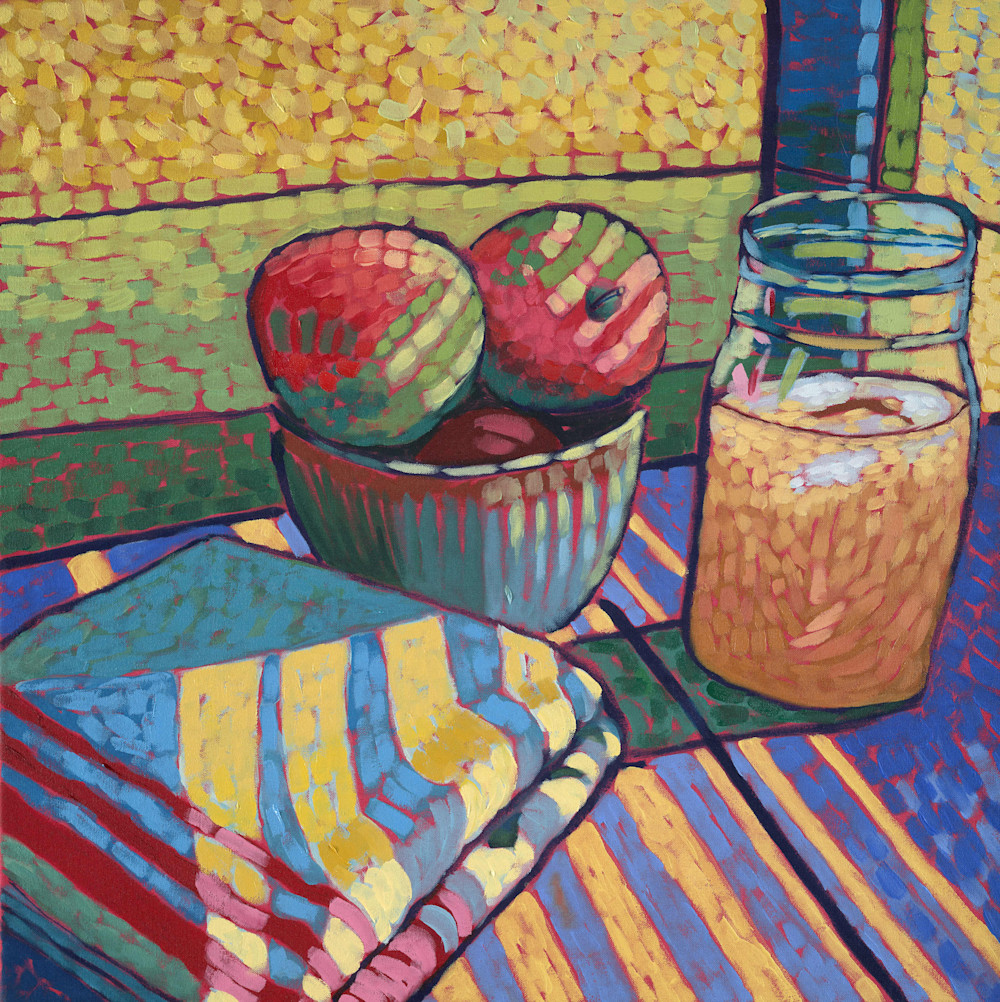 So this for this fall, heading into winter, which for me means burying myself in my studio (with some apple cider!), I'm looking forward to more collaboration and more apple pics! SO SEND ME YOUR PICS from your adventures this fall apple picking, photographing, walks, etc. DO NOT WORRY about the pics looking "artistic" or "professional". I am more often than not attracted by photos that are simple snaps, not polished artistic pieces. Apples, trees, apple orchards, or anything like the pieces on this page are welcome.
If I choose your picture for a painting, you will receive a complimentary 8x10 Museum Quality Giclee Print! Have fun, and I look forward to connecting with you during our beautiful fall apple season!
Come see me this Friday, September 21st, at my show at Mae's Cafe in Bath, Maine. Click here for show show openings.
I would love to connect with you of Fb! Please leave a comment below, and let's start a conversation.
Join my art community by clicking here and receive a FREE 5x7 Print of Your Choice as My Gift!