The Passing of Dahlov Ipcar
Jun 01, 2017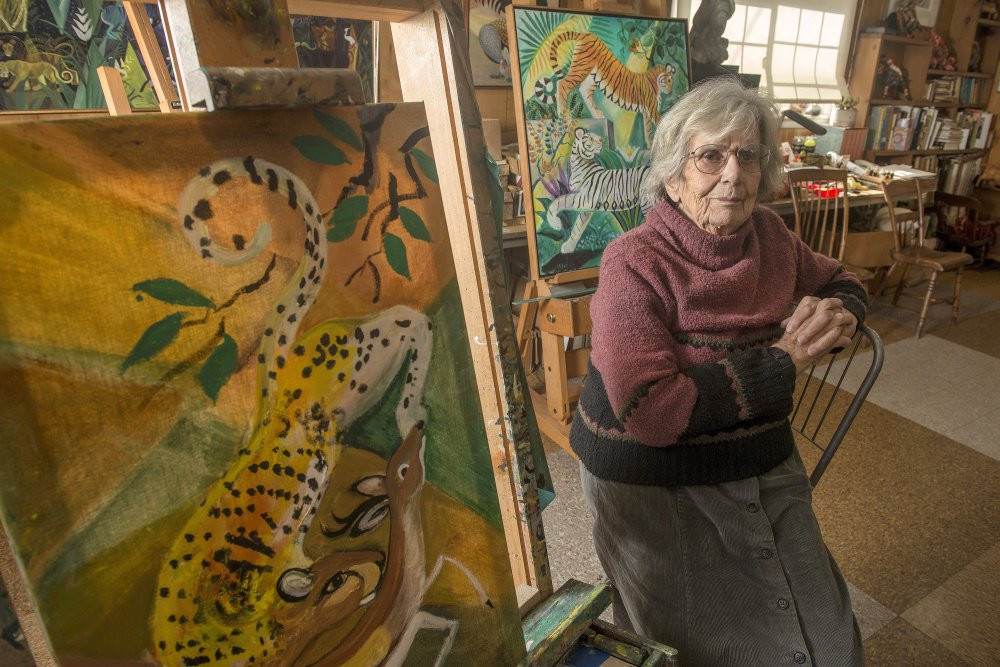 It is not just the incredible, fanciful, beautiful works she made from her rich imagination, but the life she chose to lead. She chose a difficult life of farming and raising children. In spite of all the hardships of rural life in Maine at the time of the Depression (she did not have the luxury of running water or plumbing until the 1940s!), she painted, wrote and illustrated childrens books, and more.
My children and I made the trip to the Ogunquit Museum of Modern Art to view "Dahlov Ipcar: Creative Growth" which depicts her creativity from her earliest childhood drawings through her Social Realism and eventually the style she coined for herself, "Non-Intellectual Cubism". Most of these works were selected from her 1939 show at the Museum of Modern Art in New York, a solo show at age 21.
As a homeschooling mom and artist, I am very intrigued to learn about creative people who were generally self-taught. Although she did go to alternative schools in New York, and had some formal training, her famous parents, iconic figures in the modern art world themselves, William and Marguarite Zorach, insisted that she not be "schooled" in art, but left to her own devices to find her own path. And we are so glad they did! God rest her beautiful soul.
Click here for more information on the exhibit "Creative Growth: Dahlov Ipcar" at the Ogunquit Museum of Modern Art.
Click here for more information on the life of Dahlov Ipcar.