Connecting Over What We Love....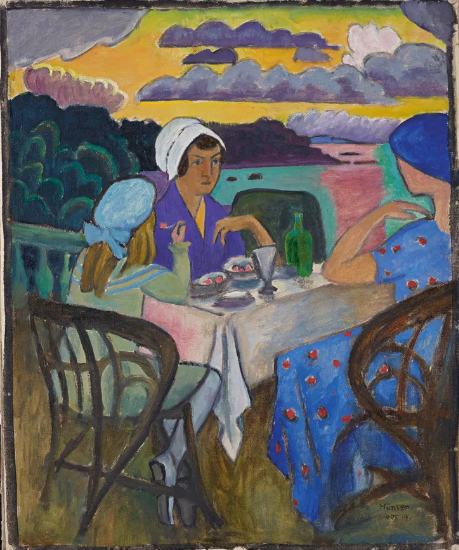 Gabriele Münter, The Strawberry Season
Connecting Over What We Love....
Miracles are happening while we sleep! Yes, I do believe in miracles large and small. Sometimes a connection is just too uncanny to be an accident! What a strange and wonderful morning I have had! After a few weeks of returning to the work of Gabriele Münter, and sharing with many of you on Facebook about her and Wassily Kandinsky's work, I made a real-world connection that brought all my experiences colliding together!
Some friends of mine happened to have a visitor at their house yesterday and last night, whom they brought to church with them today. She is from Germany originally, and we were introduced by another friend who was at our church brunch this morning, who knew I spoke German. Friendly introductions were made about where our families are from in Germany, and after telling her that my mother is from Berlin, she told me that she is from Bavaria. After finding out that she is also an artist, we sped things up rather quickly! I just had to jump and tell her all about my recent studies of Gabriele Münter, and she was quite shocked that someone in the US actually knew who she was! We dove in to all things Kandinsky and Münter, my mother's and her experiences coming to the US after WWII, and much more.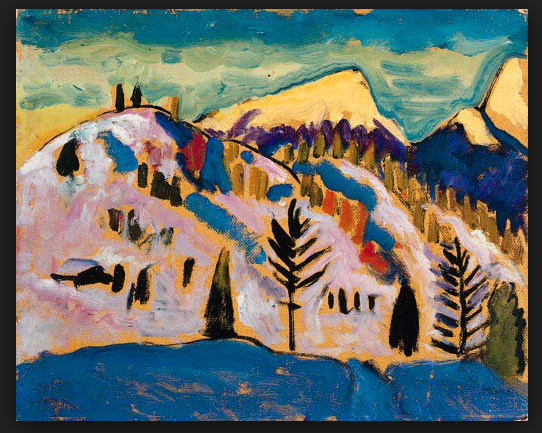 We quickly exchanged contact information and made plans to get together for coffee and to look at a new book I just ordered, "Gabriela Münter", which covers the 1992 retrospective show at the Lenbachlaus Stadtische Galerie in Munich and the Schirn Kunstalle in Frankfort. The text in this book is actually in German, which I was a little apprehensive about, giving that my German is not what it once was.....but now.....to be able to share it with a friend, and artist who is also German and a huge fan of Gabriele Münter is just amazing. The funny thing is, that this friend admitted to me that she was feeling extremely uncomfortable about getting herself out to volunteer for the reason she was visiting. Isn't that a familiar fear we all have sometimes?
For this blog post I chose Gabriele Münter's painting "The Strawberry Season" because to me it really speaks to making that human connection. An intimate setting, with relaxed figures sharing a meal illustrates what we were created to have; community. It is so easy to fall into that feeling of wanting comfort over doing things that are outside of our routines. When we risk being uncomfortable, oftentimes the gifts we receive far outweigh our initial desire for comfort!
I hope you enjoyed this blog post! Connect with me on Facebook to continue the conversation! Join my art community and receive a complimentary 5x7 Giclee print of your choice!