Demystifying the Term "Print"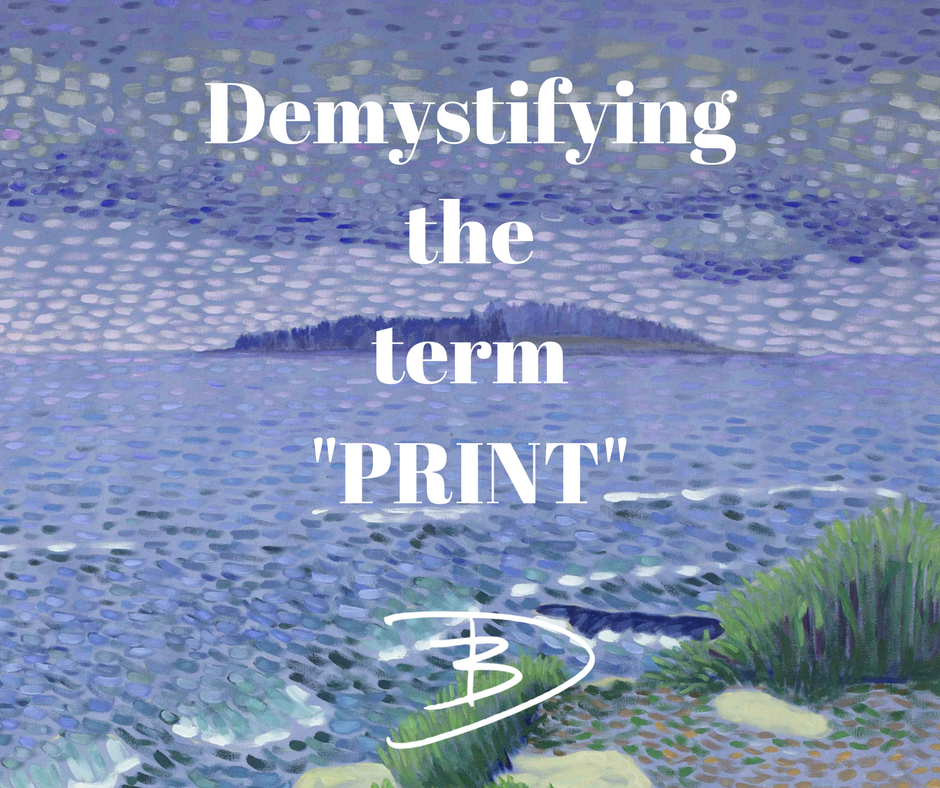 We live in a time that has NEVER been more exciting for both artists and collectors! Why? For the very reason you are reading this today. With the convenience of the internet, and ever more social media, we have access to people like never before.
Thank you so much for taking the time to come this far! I appreciate your support, and encourage you to reach out to me via social media. I LOVE talking to my friends about art. So if you are new to my community, welcome!
My name is Diane Beem, I am a painter living and working in Maine. My home base is my home and studio in Auburn, and I work alongside my four extremely creative, homeschooled kids! I specialize in the Maine Landscape, and have been most strongly influenced by the American Abstract Expressionists who were painting in the 40's and 50s, and later the Fauves, who were painting in France at the turn of the century. For that reason, I call my style of painting Modern Fauvism.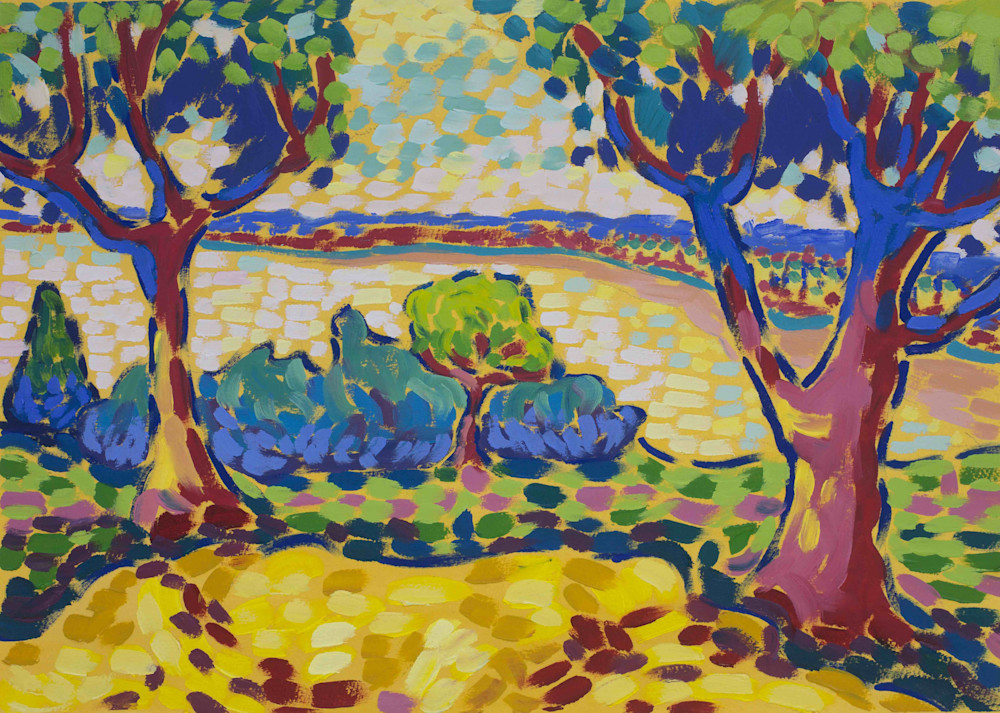 "Higgins Beach from Cape Elizabeth"
Demystifying the term PRINT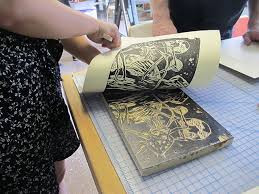 Printmaking by Hand Professional Giclee Printing
Before computers and digital printing were commonplace, the term "print" or "printmaking" referred to the practice of using specific artistic methods of transferring an image from an object onto which the image was created, like a piece of wood or metal, onto a piece of paper using some kind of liquid medium, paint, inks, and more. In some cases, this process was repeated until the paint, ink, etc. ran out, and the "print" became more faded. If you have ever done a version of this in your art classes at school, you are familiar with this process of seeing your transferred images start out with bold dense paint, and then fade out with each successive "print run". These hand made objects are considered to be original works because they are individually manipulated by a human person. Some examples of these methods are: woodcut prints, linoprints, etching, etc. These methods all employ methods of artmaking by the human hand.
Giclee Art Prints
Turning now to our digital landscape, giclee, is a french term, meaning, "to spray". This refers to how and inkjet printer works and how giclee prints are produced. Large, professional grade inkjet printers use small spraying devices that match color and apply ink extremely precisely, giving a very high quality reproduction that matches their original. Most professional artists who take their work seriously will work with an expert who employs custom color matching services. I personally use Hunter Editions in Kennebunk, Maine for all my scanning and pre-press needs.
What Makes a Print a Giclee?
The giclee starts with the capture. The camera or scanner must do so at a high resolution, which will result in the most detailed, closest visual match to the original work. This needs to be done at a minimum of 300dpi, or , "dots-per-inch".
The ink quality must be of the highest quality. A question you should always ask when buying a giclee is, "Is the in archival?". Archival inks that are made today will not fade, and enable your print colors to remain vivid permanently if the piece is well cared for.
Paper quality also plays a huge role in producing the highest quality giclees.The papers that are high quality. Look for terms like 100% cotton rag, acid, lignin and chlorine free.
Giclees are Collectable!
The best news is that high end collectors are now also buying giclees when they cannot obtain the originals of choice. Collecting giclee prints from your favorite artists is the way to go for most beginners. For one reason, it allows you to have a very high quality reproduction for a fraction of the price of the original. I have collectors who buy giclees over an over again. Also, if you are thinking you might graduate to buying an original, having a giclee first is a good way to see how a piece of art might work in your setting before taking the plunge and purchasing the original painting.
Customizing the Image to Your Space!
Another huge benefit of buying a giclee is that they are TOTALLY CUSTOMIZABLE to your space! If you buy a reproduction from me, you can choose the exact medium, (paper, canvas, etc), size, and framing options to fit your design needs. I am always available and happy to help you customize a piece for your space.
I hope this information helped and has given you the confidence to go out there and start collecting prints! Please join my email list so you can get in on some great deals to start your collection today! Sign Me Up Please!