Gabrielle Münter, A Huge Talent in Her Own Right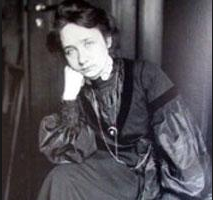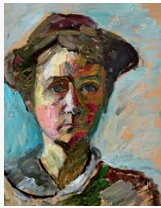 Gabriela Münter, A Huge Talent in Her Own Right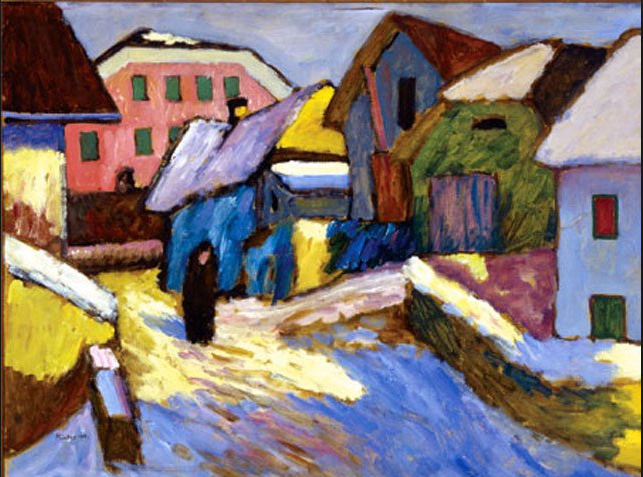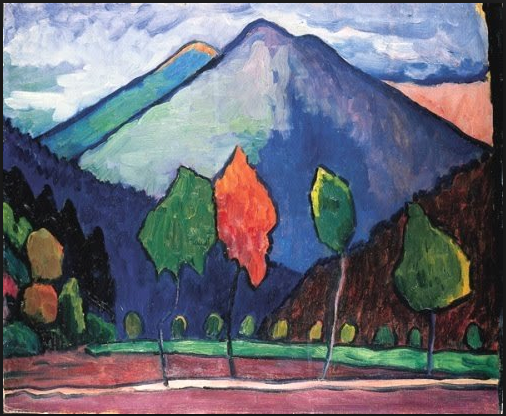 Gabriela Münter, was a post impressionist painter best known for her creative partnership with Wassily Kandinsky, founder of the short lived Phalanx School in Munich, Germany (1901-1904), and The Blue Rider Group (1910-1914), whose members included Kandinsky, Münter, Alexej von Jawlensky, Franz Marc, Marianne von Werefkin, August Macke, Paul Klee, and other German and Russian artists. These painters set out to devote themselves to a new way of painting at the time, which devoted itself to the spiritual aspect of art, and of an abstracted visual form that would be the springboard to the Fauve, Cubist and the German Expressionist movements.
When I was coming out of an Abstract Expressionist style shortly after art school, I was very taken with Kandinsky's work. I absolutely fell in love with his chunky abstractions of the landscape and figure. Being an artist and not an art historian, I was mostly concerned with just looking at the art and using it as a guide for my own work. So although I knew that Gabriela Münter was his student, and that they were both intimate partners for a decade where they both seemed to fuel and incredible creative burst for each other, I hadn't really looked that much further into their story. Lately though, my eyes and interest have returned to Münter, at first because she continued in the style of the Blue Rider, which was an abstracted way of emphasizing form and color but was still objective, where Kandinsky left that style behind and continued with pure abstraction, and going on to write his influential book, "Concerning the Spiritual in Art".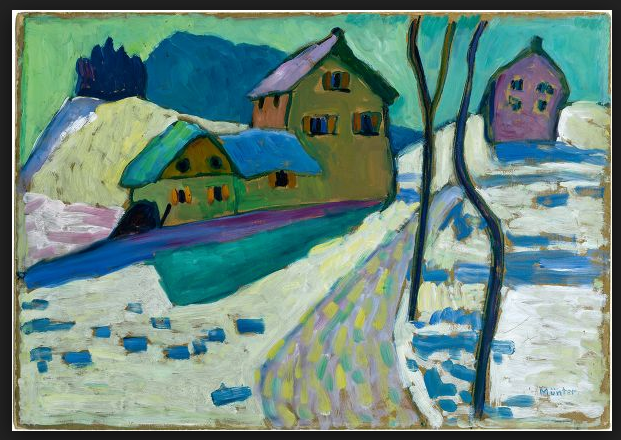 As I have begun to study Münter's work more closely this time around, for me, Münter is the big star, and her work deserves so much more attention than she has gotten, particularly in the US. So what happens when we dig deeper? There is only the early work of Kandinsky's that I can personally relate too. I really didn't care for his abstract work which in the end consisted mostly of floating triangles on the canvas. Don't get me wrong, I love abstract expressionism, just not what he was doing. And the more I looked at Münter's work the more I realized that she was incredibly prolific and had an experimental style that actually engaged me more. Also, few years ago I had gotten a book containing Münter's and Kandinsky's letters to each other, Wassily Kandinsky and Gabriele Munter by Annegret Hoberg.
Kandinsky was married and had an "estranged" wife living in Russia when they met. She was his student at the Phalanx school and later followed him into the Blue Rider Group. They became intimate, but only after he had told her repeatedly that he would marry her as soon as he could get a divorce. This I knew, but when the book ended abruptly, I wondered about the actual ending of their story. I hadn't bothered to finish the introduction the first time around. So when I read the complete account of their time together, there were many red flags and conflicting details about his behavior that just...…..disappointed. Does it matter? Actually, it does to me. In her later years she was quoted as saying, "In the eyes of many, I was only an unnecessary side dish to Kandinsky....It is all too easily forgotten that a woman can be a creative artist with a real, original talent of her own."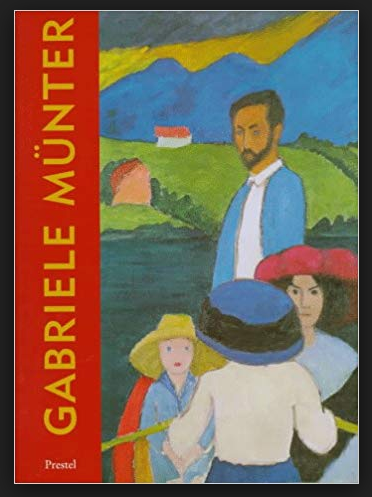 With the advent of World War I, Kandinsky was forced as an "enemy alien" to go back to Russia. He had promised Münter that he would return divorced, and that she should stay and protect all the artwork. She did as she promised, hiding the artwork in the basement of the Murnau house (which I have since learned was hers, she paid for it with her own money!) So all that artwork that we have the luxury of viewing today was thanks to her, even in the face of Nazi looters storming her home!? So back to the book. How can this end in such a cliff-hanger? Because, pardon the modern day vernacular, he simply GHOSTED her. He never looked back. He married another young girl shortly after returning to Russia, never to return to Murnau. She was a young woman with an inheritance, and a heck of a huge talent when he met her. She was to him most definitely what Lee Krasner was to Jackson Pollack. She was part and parcel of his success. She was so devastated by what he did, she could not paint for ten years, A DECADE, after he left. These are the facts that I have discovered, and they mean something. Does it mean Kandinsky was not a brilliant artist? No, and I am reminded of a quote about talent from Madeleine L'engle's book Walking on Water regarding talent, "....its hard for us to understand that he (God) lavishly gives enormous talents to people we would consider unworthy, that he chooses his artists with as calm a disregard of surface moral qualifications as he chooses his saints."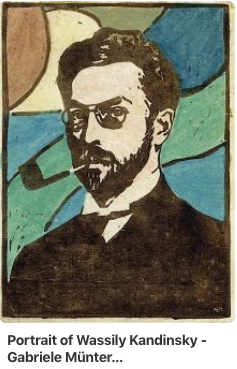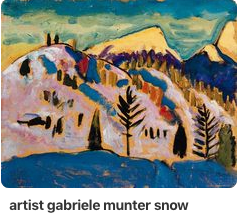 I hope you enjoyed reading about Gabriele Münter and Wasilly Kandinsky. If you enjoy this content, join my art community by clicking here and receive a FREE 5x7 Sample Print of Your Choice as My Gift.