Happy Thanksgiving!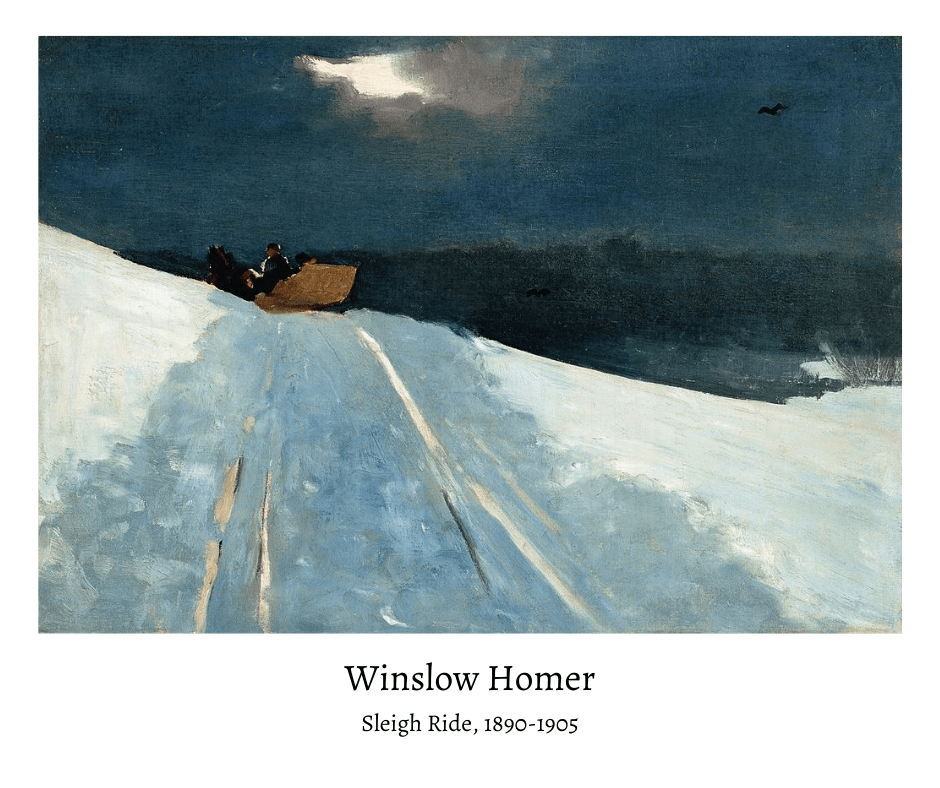 Most of us are heading out to friends and family to enjoy some well deserved downtime and to share a meal (or two or three + desserts!) Looking at art for me actually matches my passion for creating it. Picking a piece that speaks to a certain mood or subject matter is something I can easily spend hours at a time doing. And I am so thankful to have an outlet for that activity and to have others who love to indulge with me! :)
For this particular winter holiday I knew I wanted to pick something iconic. I'll admit at first I was looking at those very iconic winter scenes by the 16th Century Flemish Pieter Bruegel. But the feeling of disloyalty soon overcame me. This is OUR holiday after all. And then it hit me, of course I need look no further than my own adopted state of Maine, for we can claim Winslow Homer!
What I love most about this piece is the abstraction. The canvas is basically split along the left-right diagonal, giving us a very jarring contrast between the illuminated snow and the darkening sky and mountains. The sky and the mountains are so close in color they appear almost as one block of color opposing the snow. The brighter yellowish cutter tracks exude an air of swift confidence; those horses can take that hill no problem! It is certainly a contrast to the sky which is less obvious. Is it early morning dawn or fading dusk? I think the ambiguity of that is just brilliant and it begs the question, "Where are they going?" ....Where are we going?
Wherever you are going this week and beyond.....safe travels and peace be with you!