N.C. Wyeth, New Perspectives at the PMA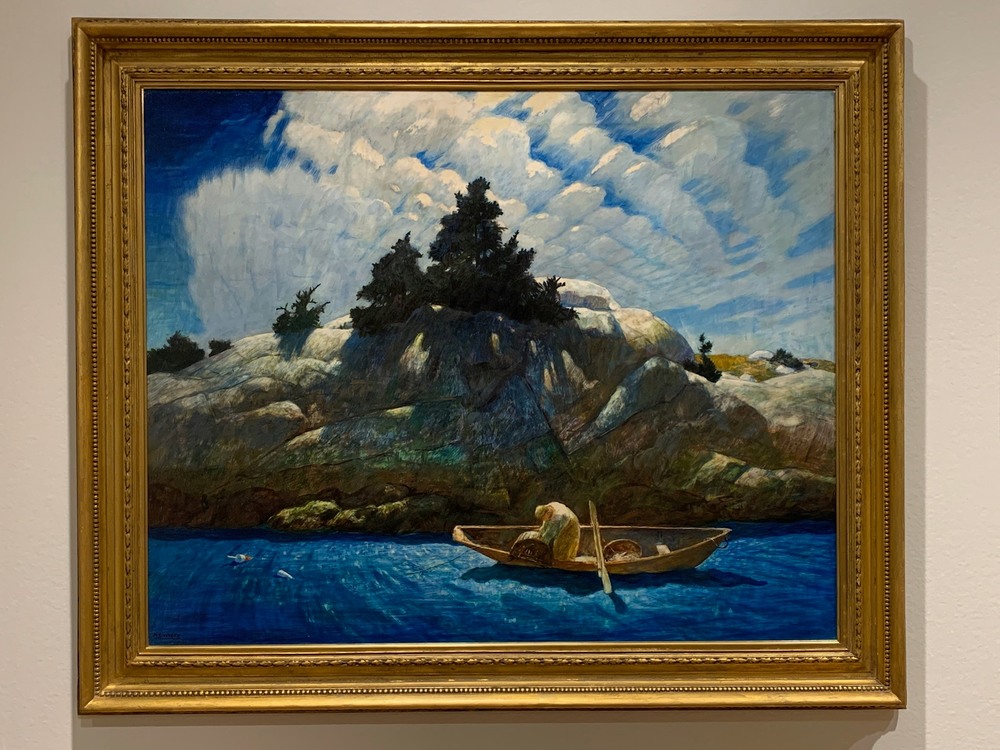 N.C. Wyeth: New Perspectives at the Portland Museum of Art is a blockbuster show -- one of the best shows I have seen at the museum, bar none. And right away, this is the last weekend before the show ends, so if you have been putting it off, just drop EVERYTHING and go!! The museum is FREE every Friday for everyone from 4-8PM. This show ends January 12th.
The picture above is titled, "Black Spruce Ledge (Lobstering Off Black Spruce Ledge), 1939, Tempera on hardboard. I wanted to start with this image because it sheds light on both his Maine experience, and also his place in art history as both an illustrator and a painter. The motif of the lone lobsterman hauling traps off the rocky coast shows up again and again in his work. In one of his only solo shows, this painting was sold to a Boston lithographer, who produced prints of the image for sale. Throughout his career as an illustrator, Wyeth struggled with a yearning to be considered a fine art painter, even though he experienced fantastic success as an illustrator, and his work became extremely well known.
What makes any retrospective exciting is that we get to witness the evolution of the artist's work and talent, and N.C. Wyeth's brilliance is on full display here! Not only do we see the monumental canvases that were commissioned for various children's books, but we also see his experimentations with various styles, and of course his expressions of his beloved Maine.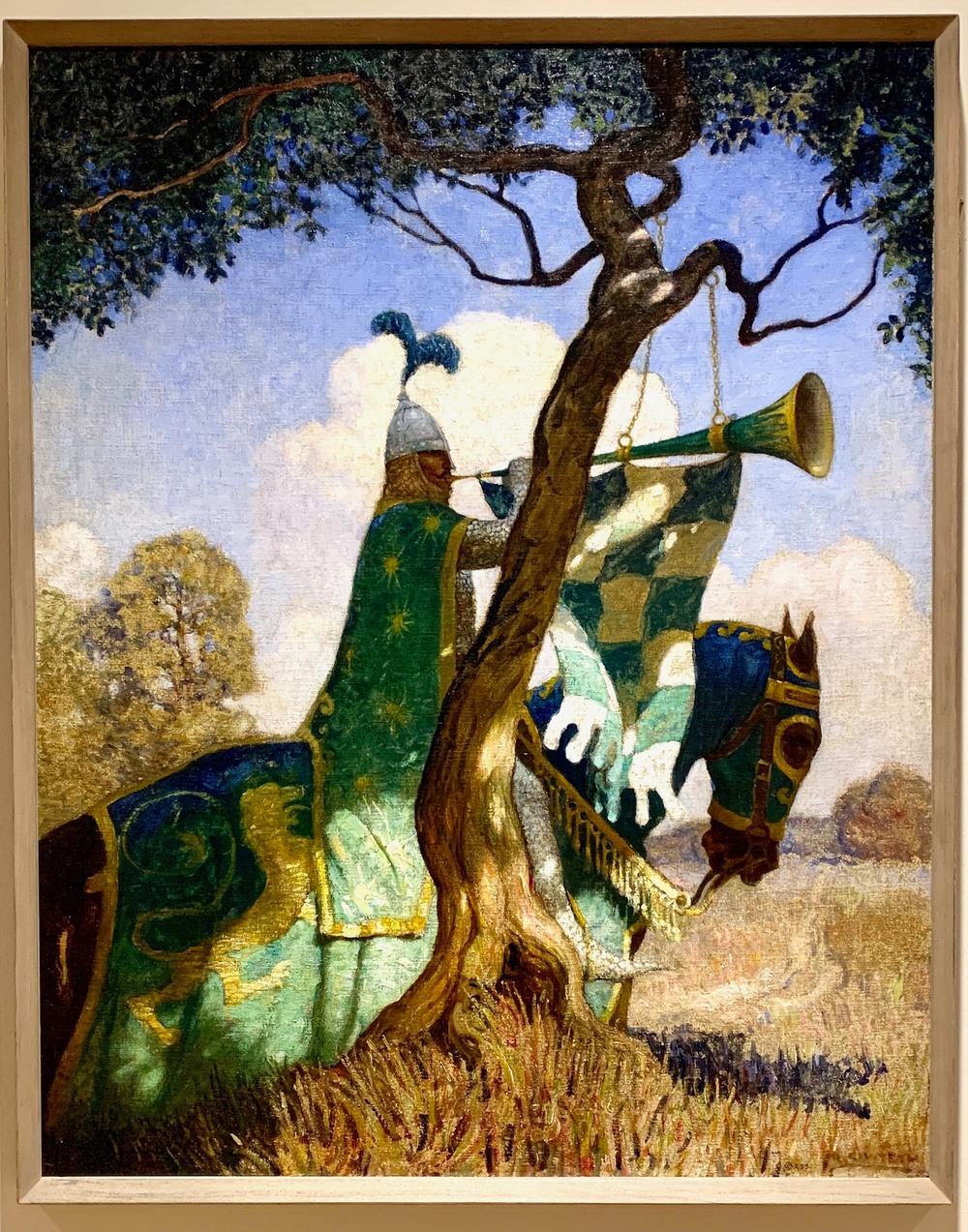 N.C. Wyeth, It hung upon a thorn, and there he blew three deadly notes, 1917, Oil on Canvas.
This painting was commissioned illustrative work for The Boy's King Arthur, New York: Charles Scribner's Sons, 1917
This is one of my favorite paintings in the show. I think it really combines both strengths of illustration and painterly skills. I just love the light! This is one of those paintings that you see up close and personal, and you just feel like you are in the scene (or really want to be!!)
According to the show description, Wyeth researched his subject matter for these illustrations using Froissarts Chronicals, a tome describing of life in 14th century England and France. He also made many trips to the Metropolitan Museum of Art's department of arms and armor.
During this time he was also experimenting with a more painterly style for landscape, and was heavily influenced by the Italian painter Giovanni Segantinni.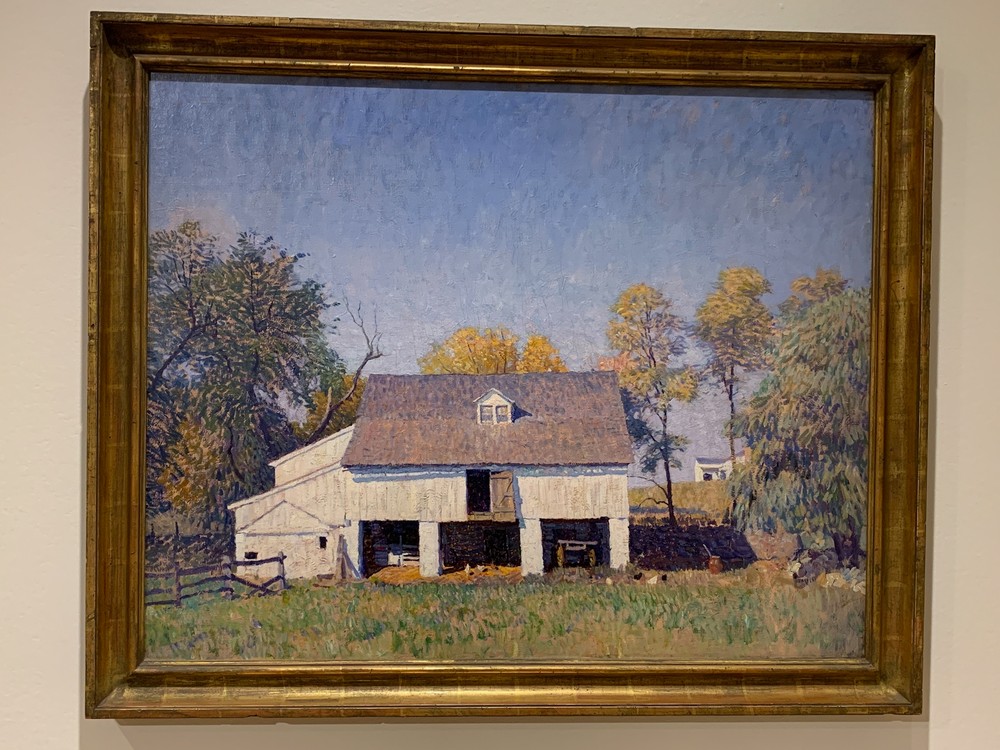 N.C. Wyeth: Pyle's Barn, Oil on Canvas, 1917-1921
This canvas shows a more painterly and abstracted style that caught my eye immediately because of the texture and movement. A brilliant illustrator, his most famous works show a smoother realism than this.
Here is an excerpt from the Brandywine River Museum of Art about his ambitions as a fine art painter vs illustrator:
"Despite his fame as an illustrator, Wyeth yearned to be known as a painter. The distinction between painting and illustration was an important one, with illustration carrying a pejorative connotation that Wyeth felt keenly all his life. Even though the commissioned work earned him income to support his family, he tried to escape the confines of textual limitations with personal paintings that included landscapes, still life, and portraits. From lyrical landscapes in an Impressionist style to powerful portraits of fishermen that recall the work of the American Regionalist artists, Wyeth experimented throughout his career with a wide variety of subjects and styles. However, he never did attain the personal satisfaction or public recognition that he sought."
The following two pictures show the painterly style of Pyle's Barn up close so you can see how he was experimenting with looser brush strokes.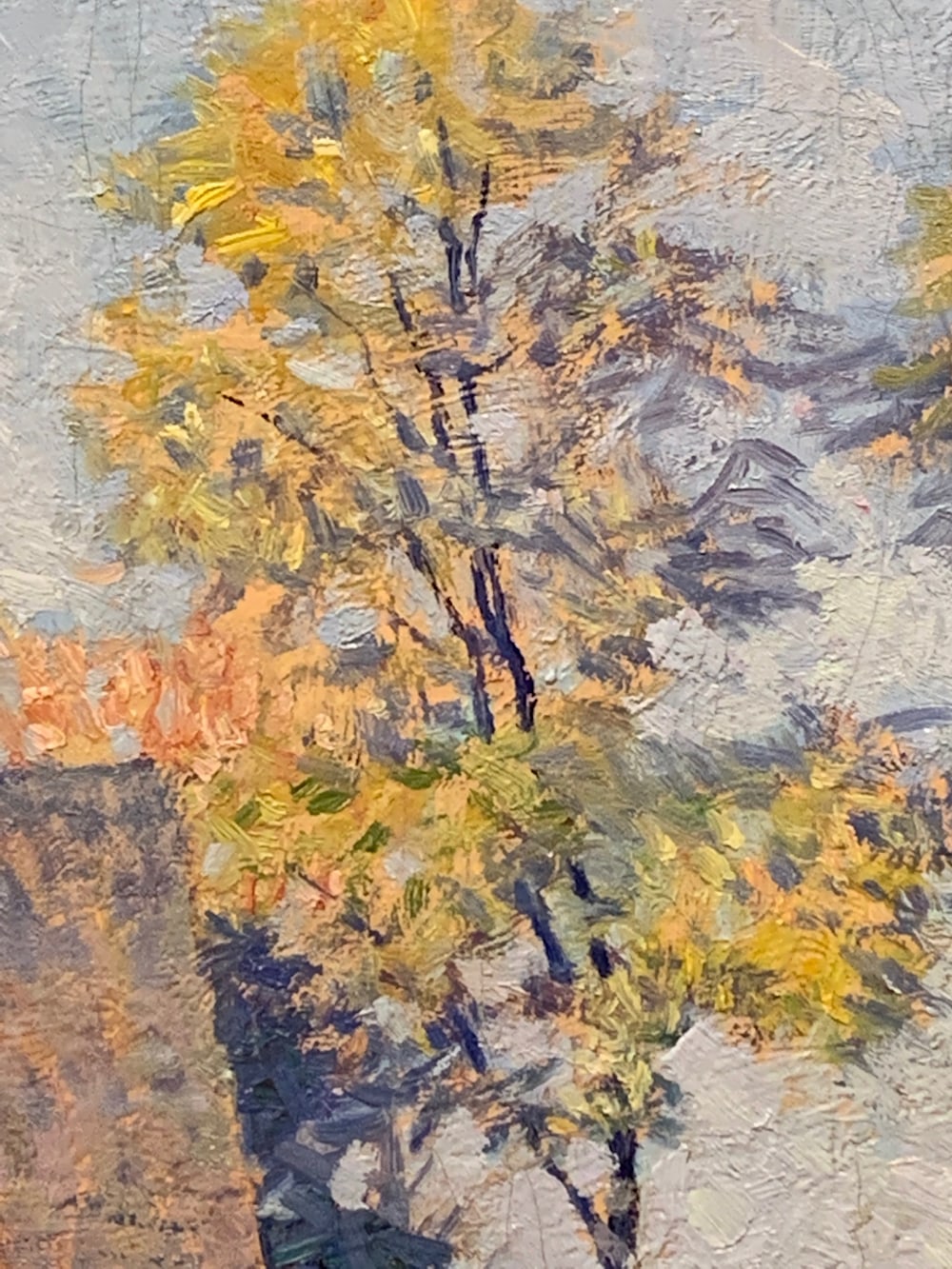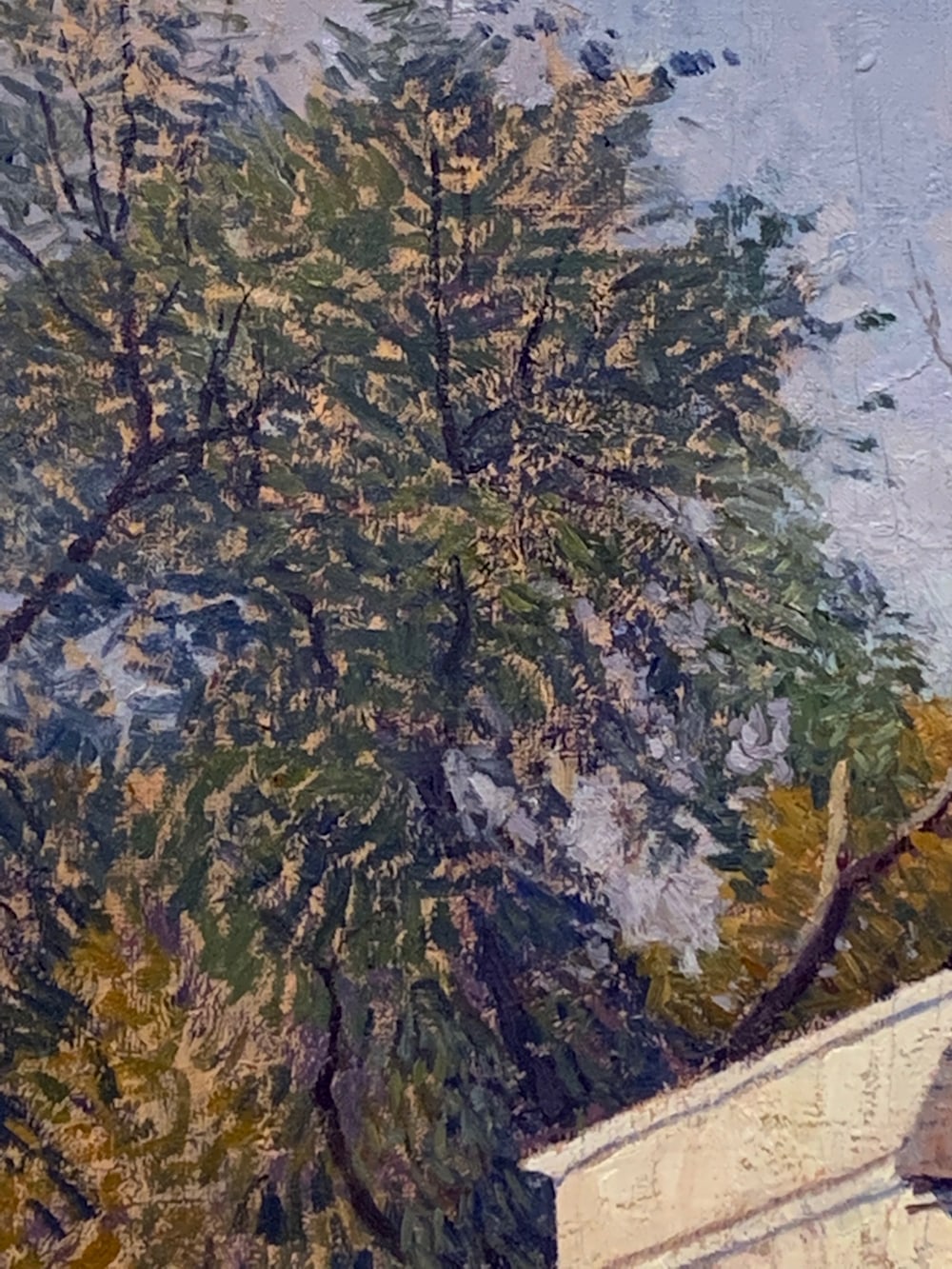 Another really creative touch in this show was a life-size photo of Wyeth's Studio in Chadd's Ford, PA. You can literally feel like you are standing right inside his studio! This is the first time I have seen this done in a show, and the effect is really quite magical! The photo below is only one tiny section of it showing us his painting smock! You need to go to the show to see the whole thing!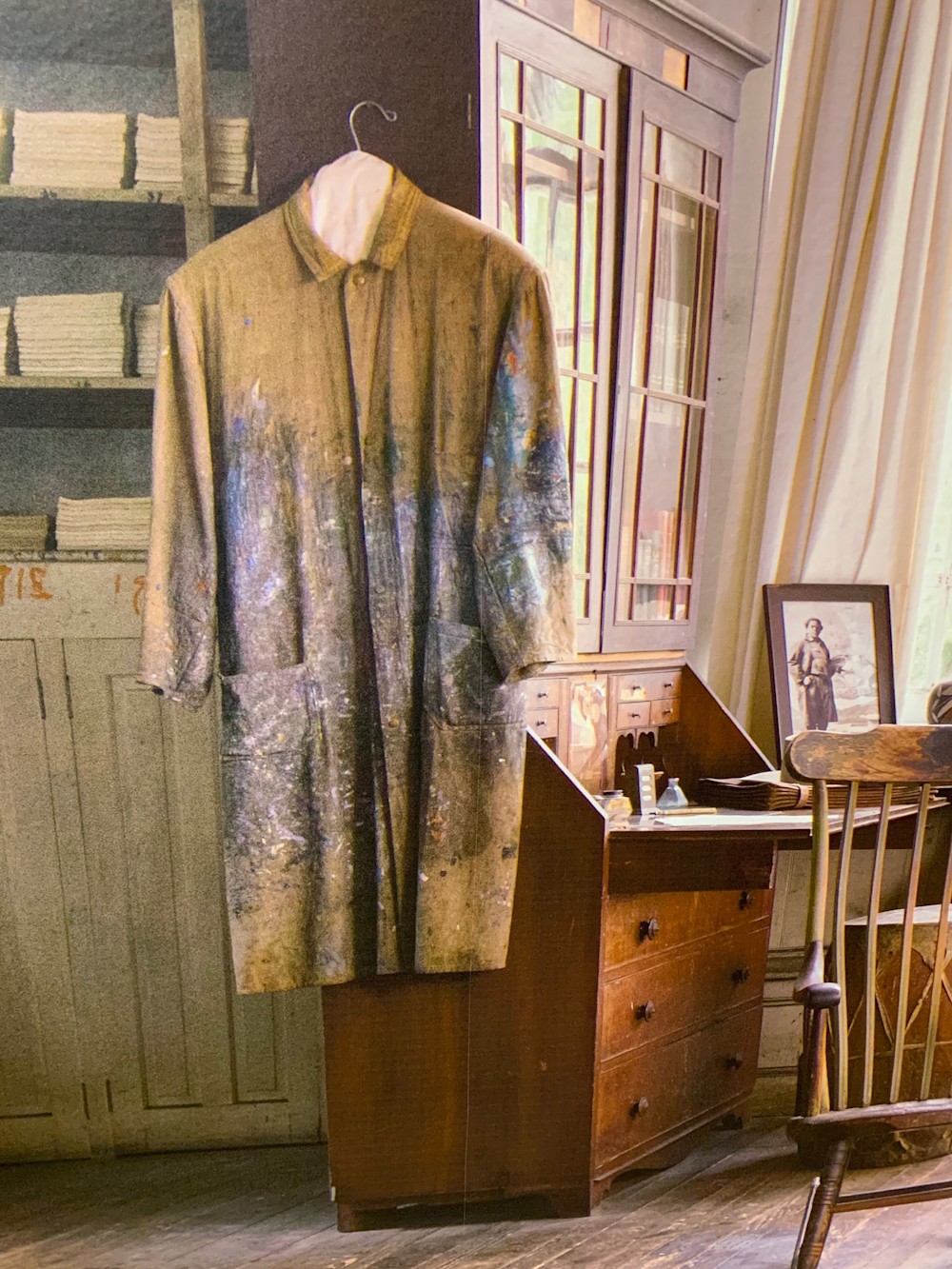 I'm going to end this blog post with another of Wyeth's paintings of Maine, this one of Port Clyde called "Island Funeral, 1939", Egg tempera and oil on hardboard. I will also just post the actual description from the PMA show label here: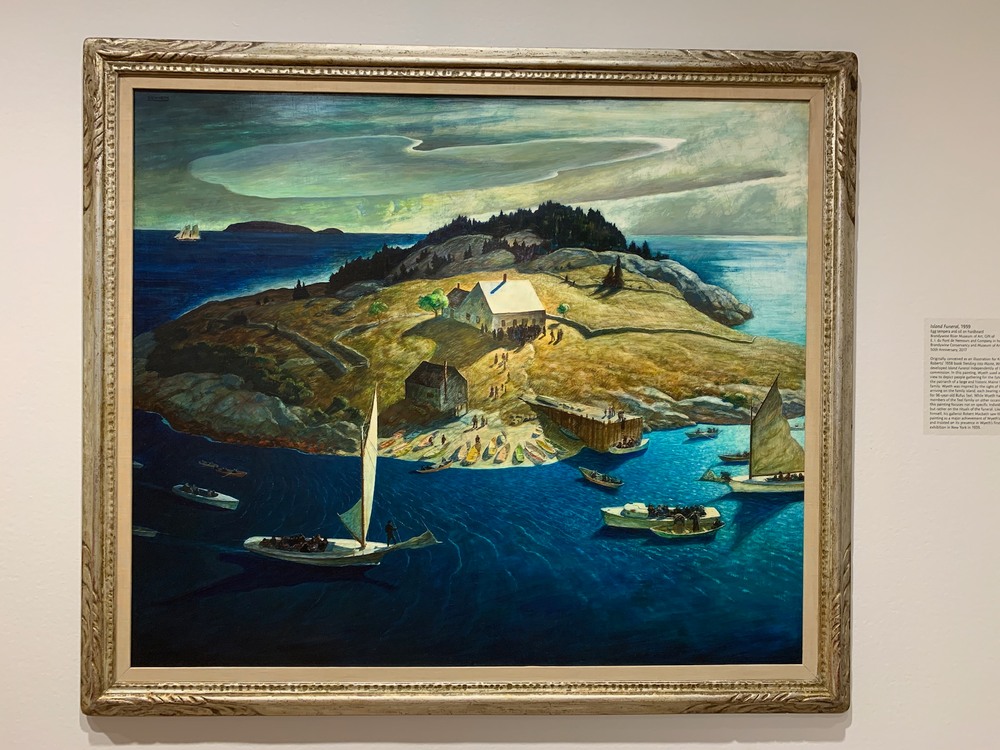 Originally conceived as an illustration for Kenneth Roberts' 1938 book Trending into Maine, Wyeth developed Island Funeral independently of the commission. In this painting, Wyeth used an aerial view to depict people gathering for the funeral of the patriarch of a large and historic Maine lobstering family. Wyeth was inspired by the sight of boats arriving on the family island, each bearing mourners for the 96-year-old Rufus Teel. While Wyeth had painted members of the Teel family on other occasions, this painting focuses not on specific individuals but rather on the rituals of the funeral. Like Wyeth himself, his gallerist Robert Macbeth saw the painting as a major achievement of Wyeth's career and insisted on its presence in Wyeth's first solo exhibition in New York in 1939.
This just really skims the surface of what is a monumental show......please take the time to go see it.....you will not regret it! Also, make sure to visit the book store, as there is a wonderful collection of newly published children's books by Atheneum Books, in which all of the illustrations have been made new using plates from the original paintings, borrowed from the current owners. This has been a huge undertaking and results are just breathtaking, as you can see in the photos below of one of the books, James Fenimore Cooper's Last of the Mohicans. I gave these out as Christmas presents to my family this year, and they already very treasured!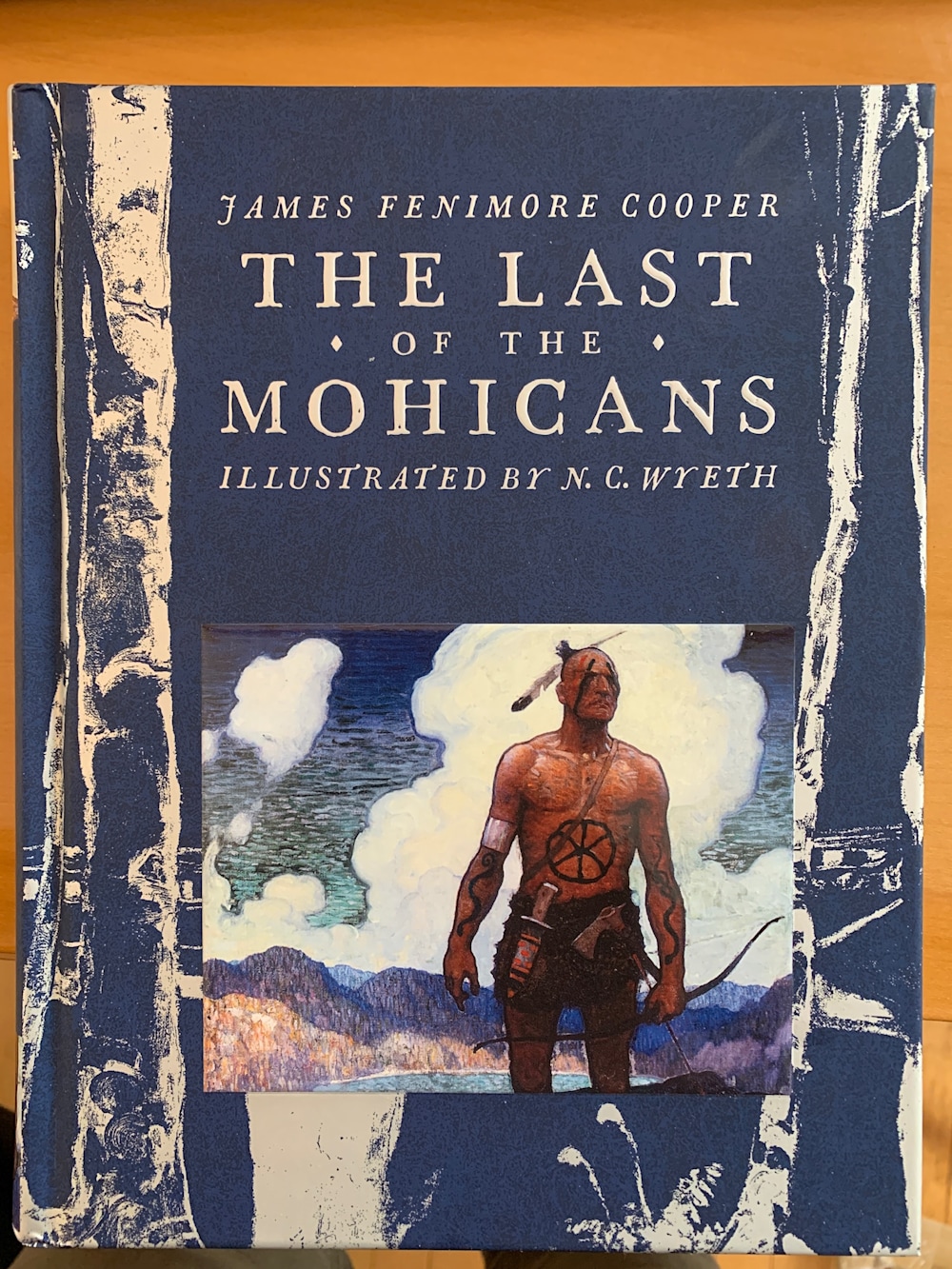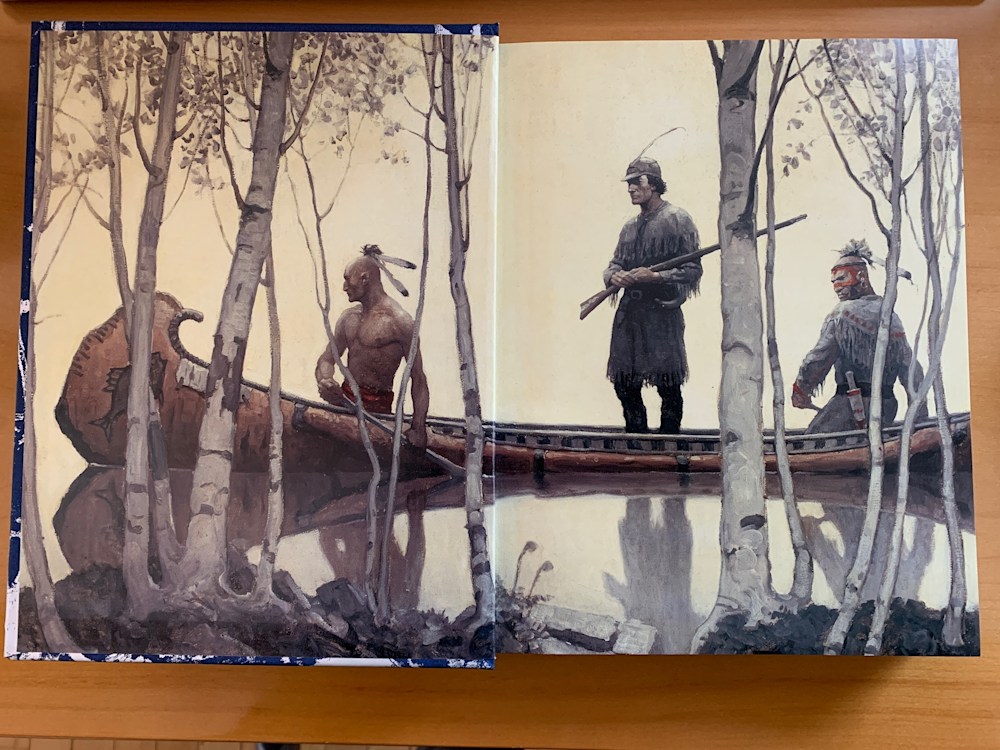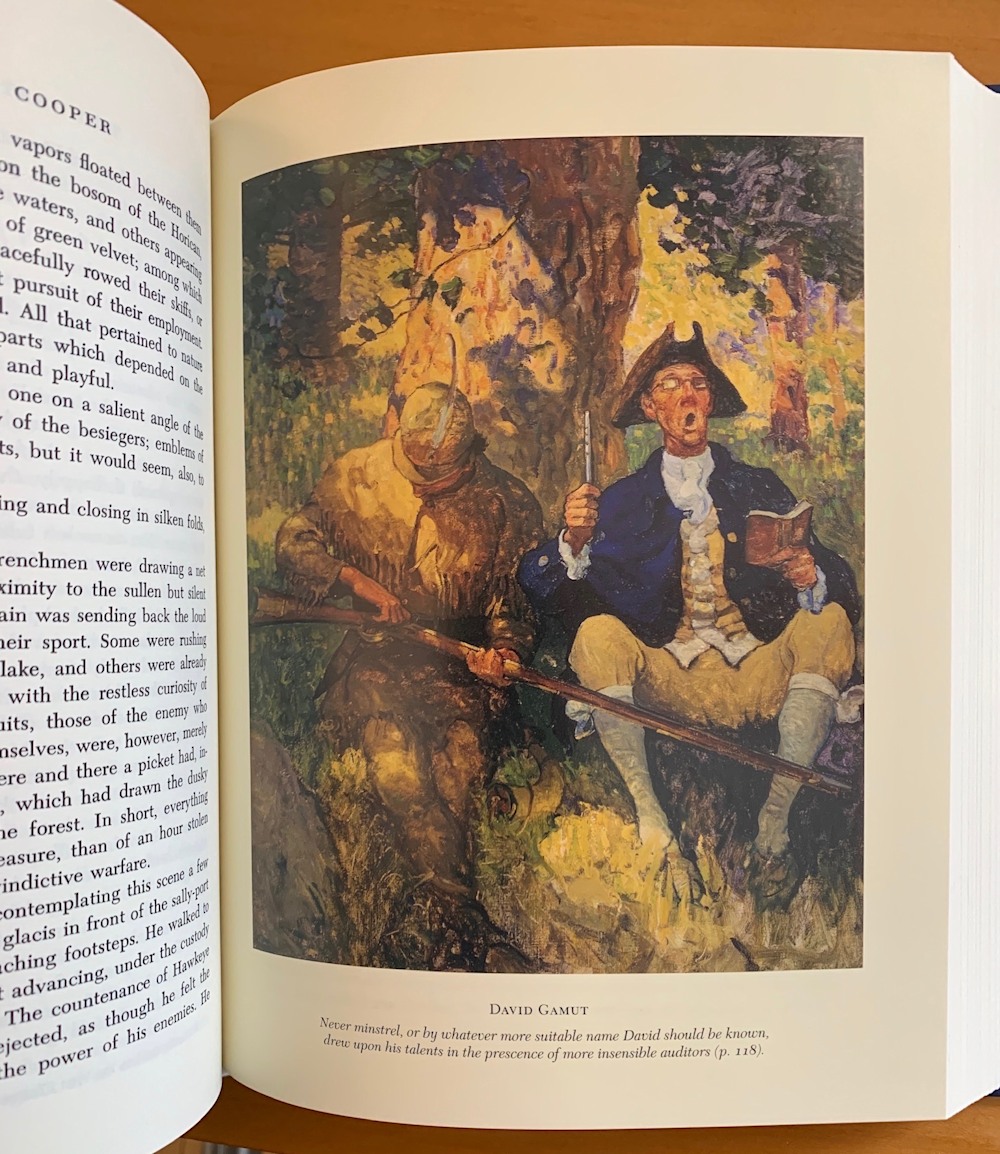 I hope you enjoyed this blog post of N.C. Wyeth: New Perspectives. Please share it if you did!
You can connect with me on my Facebook Page: Diane Beem Fine Artist where we have lively discussions about art daily, and also on Instagram: @dianebeemartist, where you can see my process photos of my paintings and watch videos on my IGTV channel! Sign up here for sales coupons and giveaways that happen throughout the year!