New From the Studio: Our Lady, Queen of Peace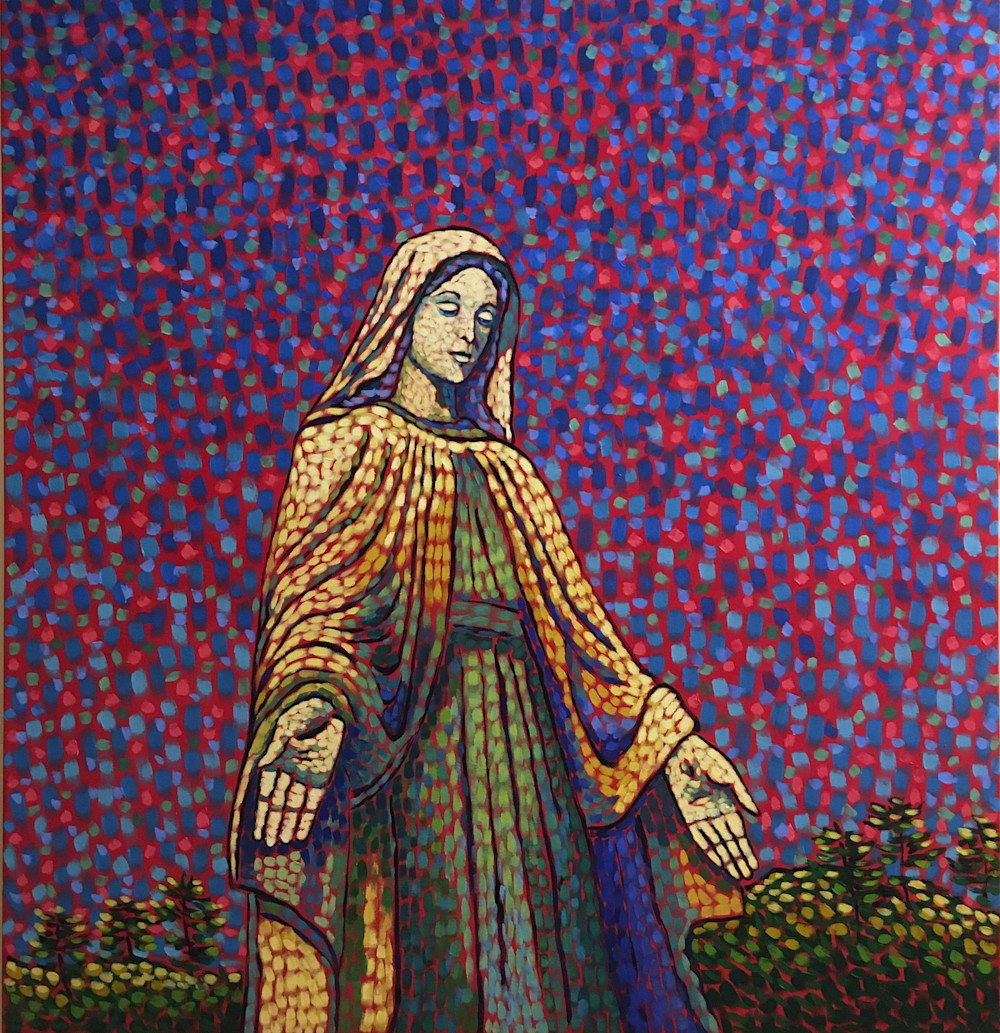 "Our Lady, Queen of Peace" 42 x 40", Oil on Canvas
Our Lady, Queen of Peace
This painting is an example of new subject matter I have taken on in the past two years. I have been experimenting with abstractions of the Blessed Mother, based on statues and photographs.
I believe I have an affinity for statues because they are already somewhat abstract, and therefore are a perfect springboard for my fauvist, pointillist style. This statue is a personal favorite because it is in a place dear to my heart. The town of Boothbay Harbor, Maine has become a favorite day trip spot for me and my children over the years. We have taken both day trips as well as weekend jaunts, and we always end up taking a walk to the church. On a recent visit we had clear, beautiful weather, with a stunning blue sky. I took the photo here and the moment I snapped it, I knew that this would be a painting.
As I usually do these days, I have taken photographs of my process for this piece. If you enjoy watching the evolution of a piece, follow me on Instagram:@dianebeemartist, and you will get the daily studio pics of whatever I am working on at the moment. Below are some of the highlights of the making of this piece.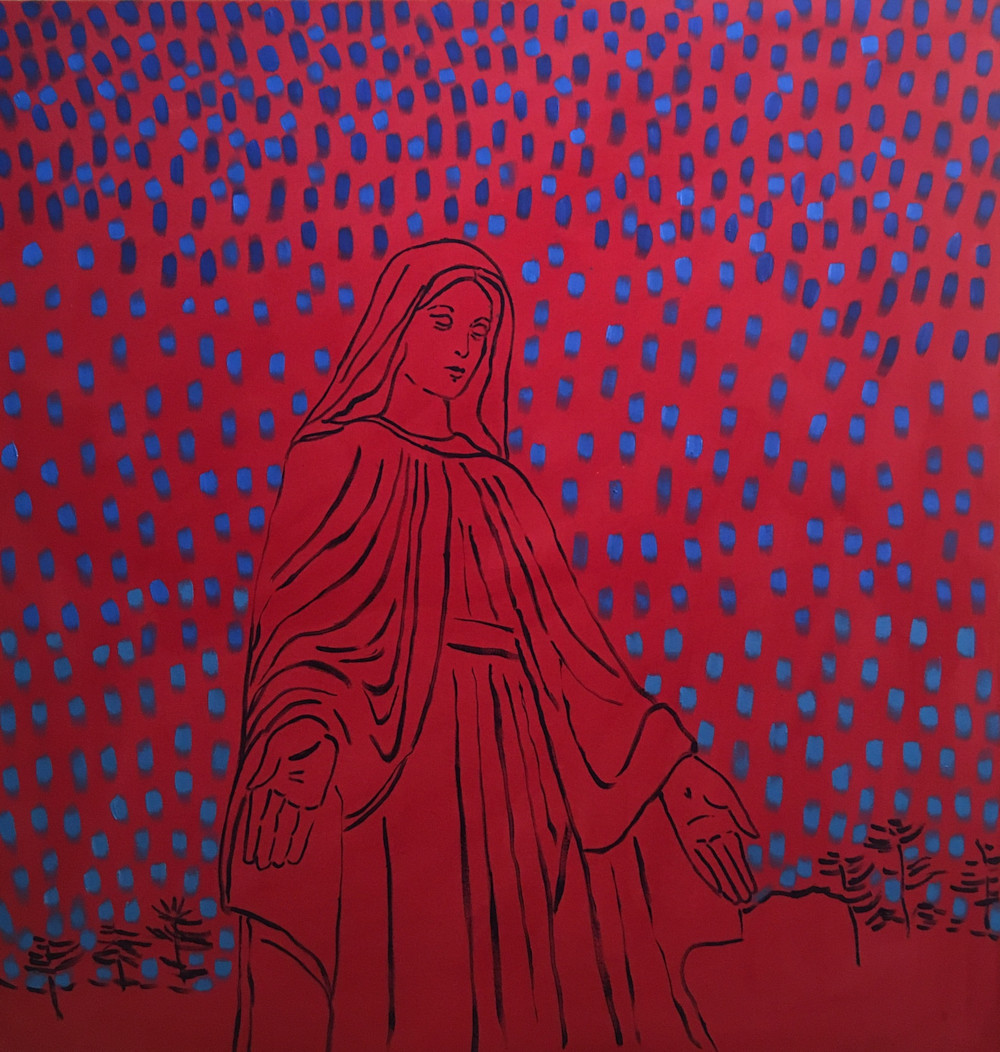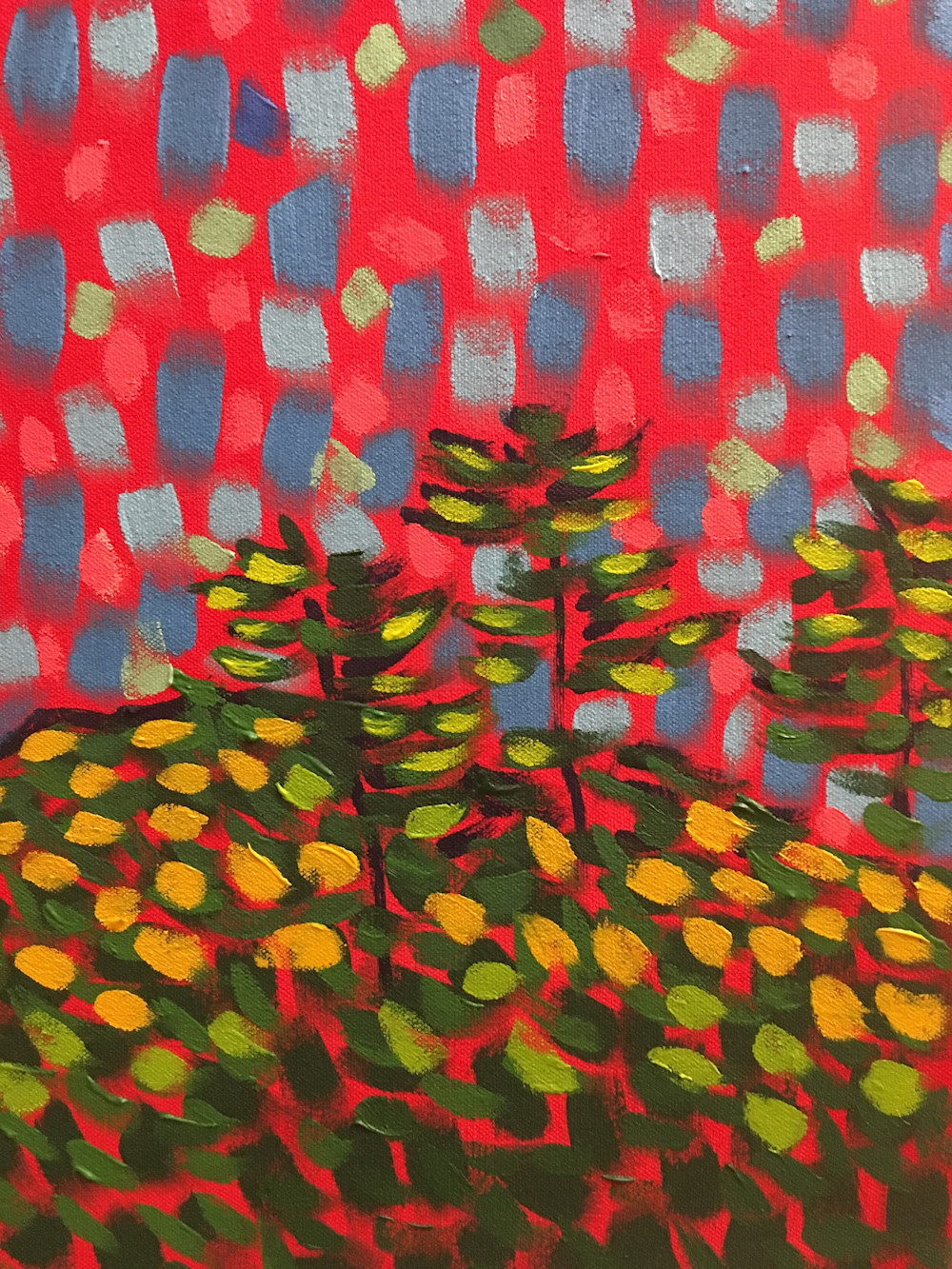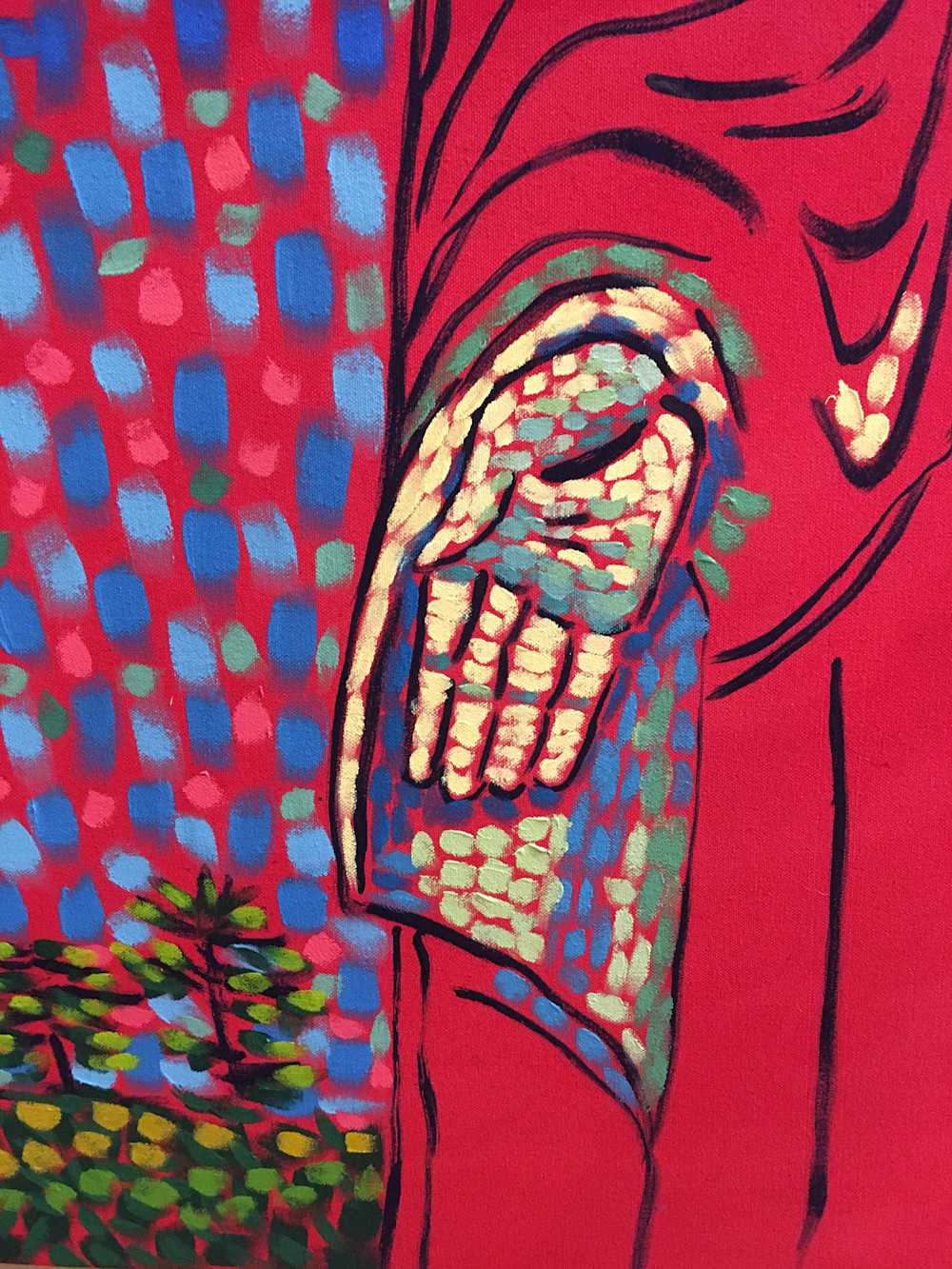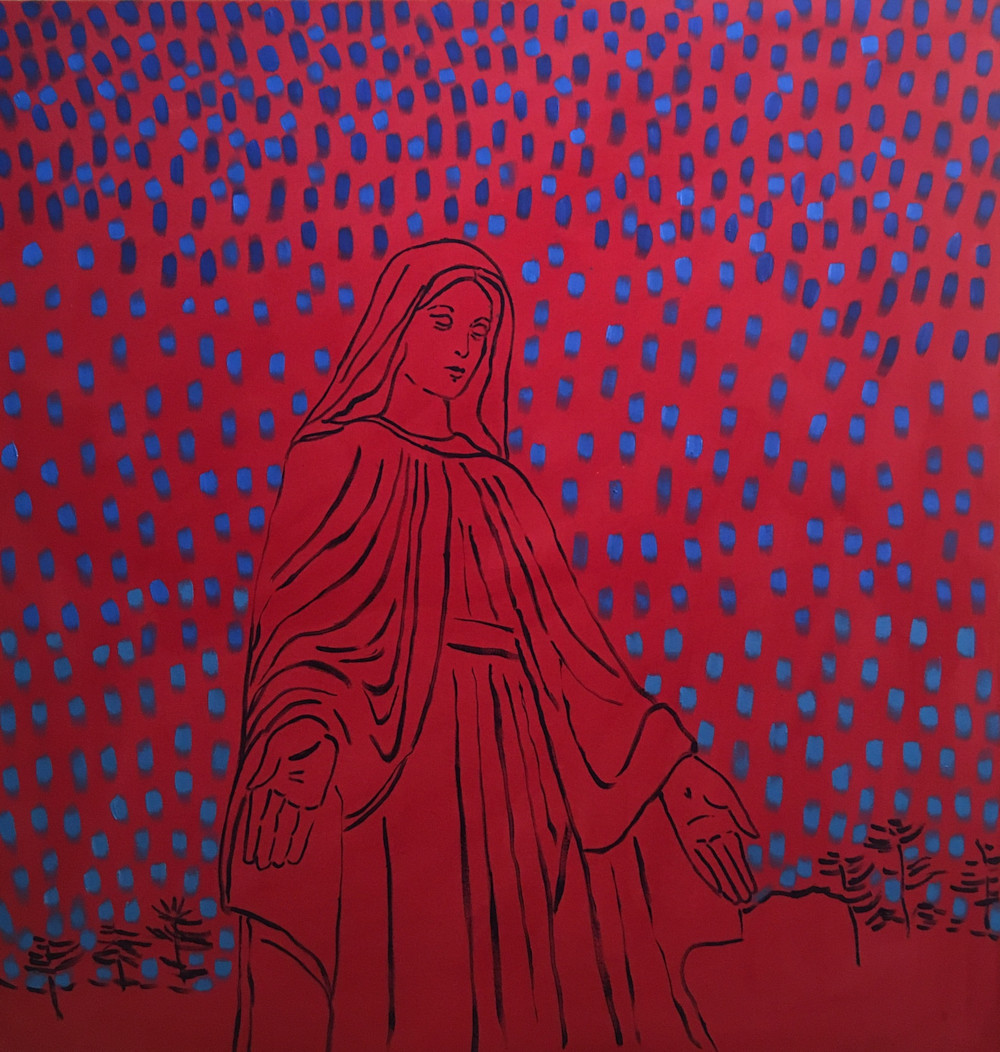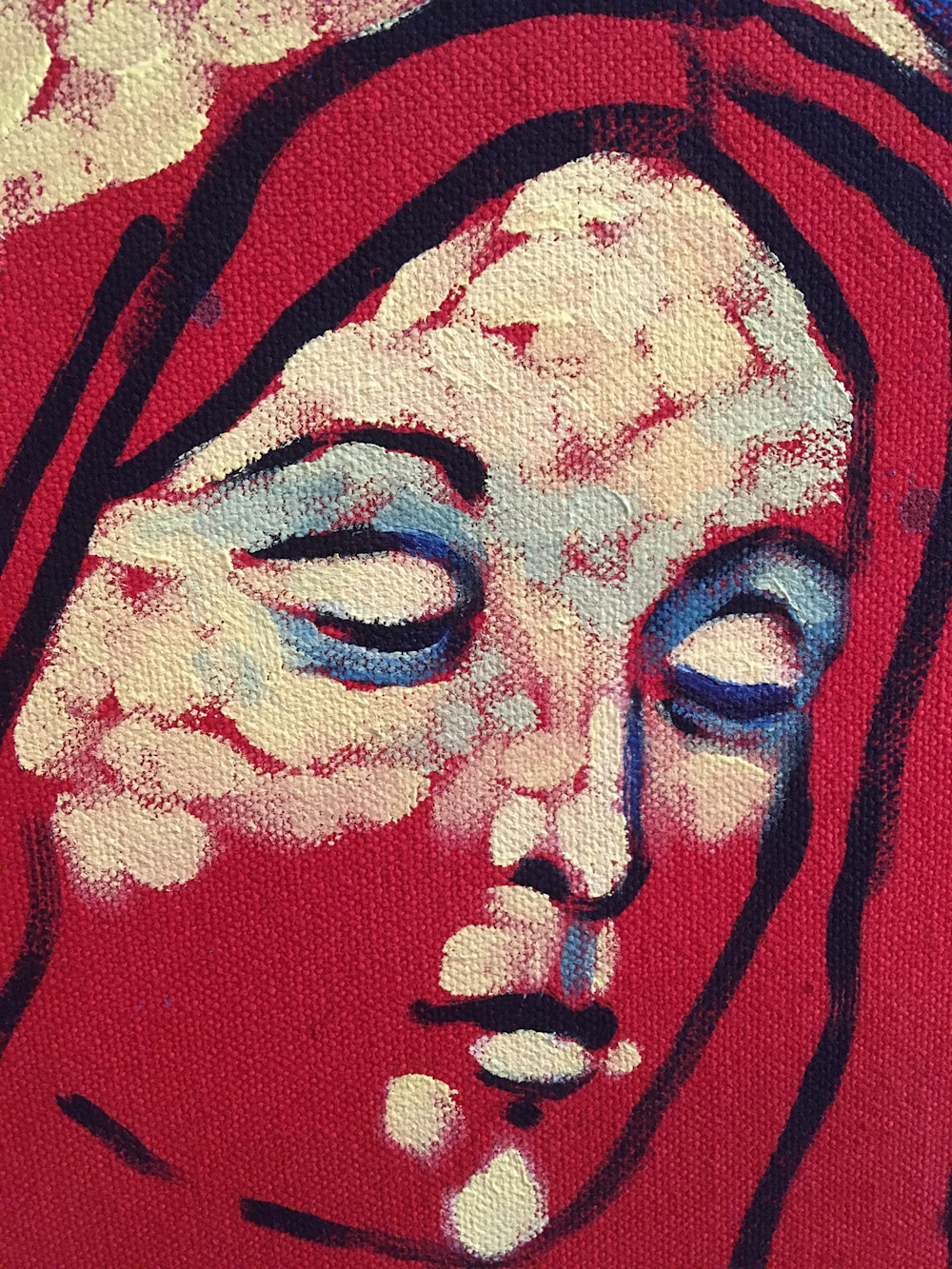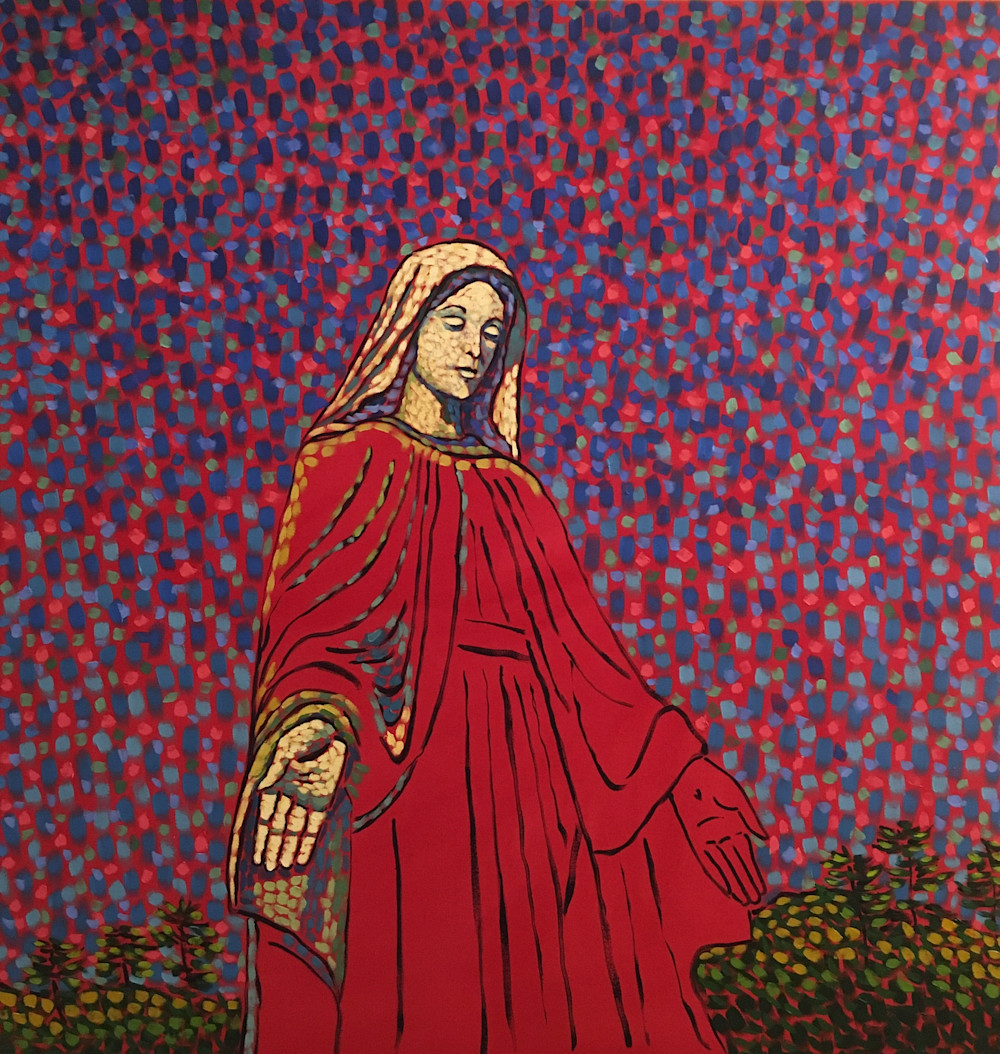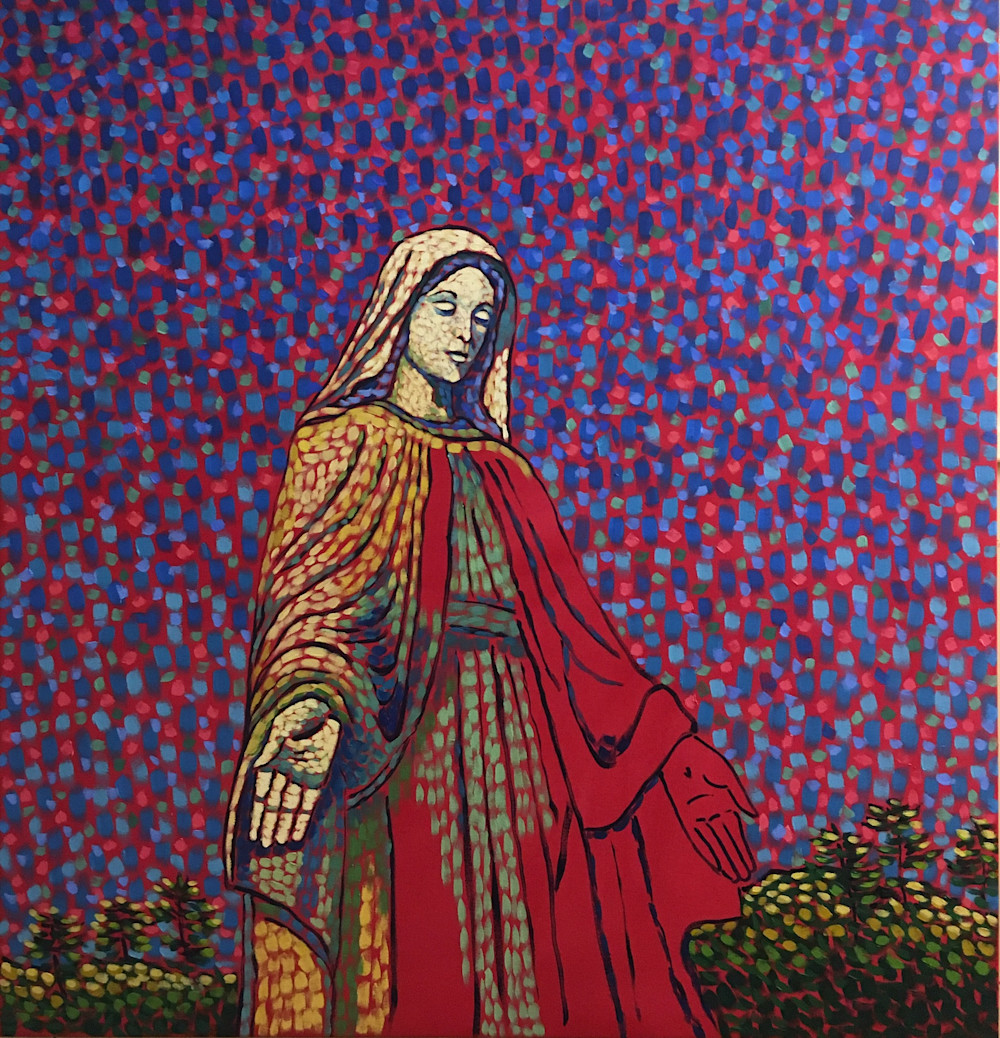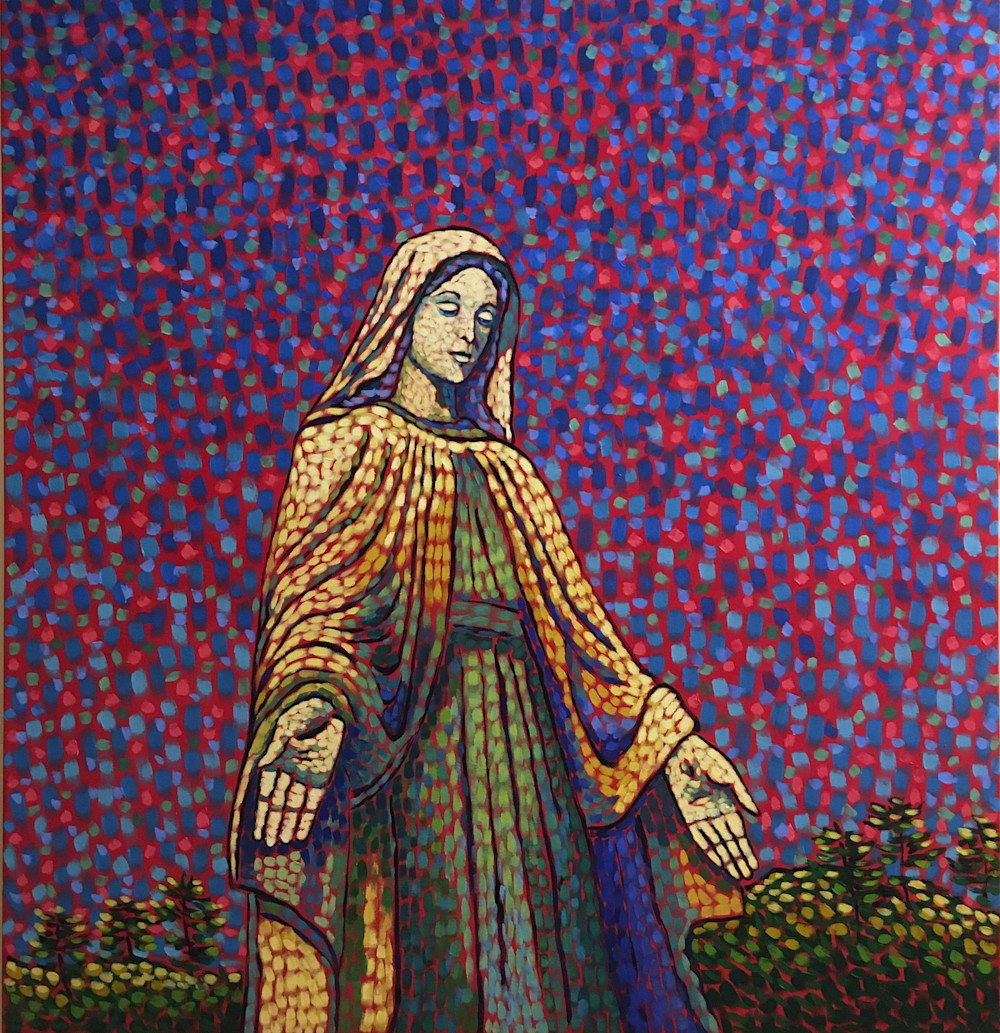 When I make my art, I am very passionate about sharing it with others and getting feedback. A while ago I tackled a large scale paining of a lighthouse, "Nubble Light", and went out on Fb and shared my frustrations with some aspects of the piece that I was experiencing. I never imagined that I would get such an outpouring of support and critical feedback. I would love to hear from you about your thoughts and reactions to my work! Please like and follow me on Facebook: Diane Beem Fine Artist, follow me on Instagram:@dianebeemartist, or even just email me.
This painting is fresh off my easel, and not scanned yet, so if you have any interest in this piece, please email me directly: dianebeemartist@gmail.com
I hope you enjoyed this blog post on my latest piece. Come see me this Friday at my show at Mae's Cafe in Bath, Maine. Click here for show show openings.
I would love to connect with you of Fb! Please leave a comment below, and let's start a conversation.
Join my art community by clicking here and receive a FREE 5x7 Print of Your Choice as My Gift!