New Release from My Personal Collection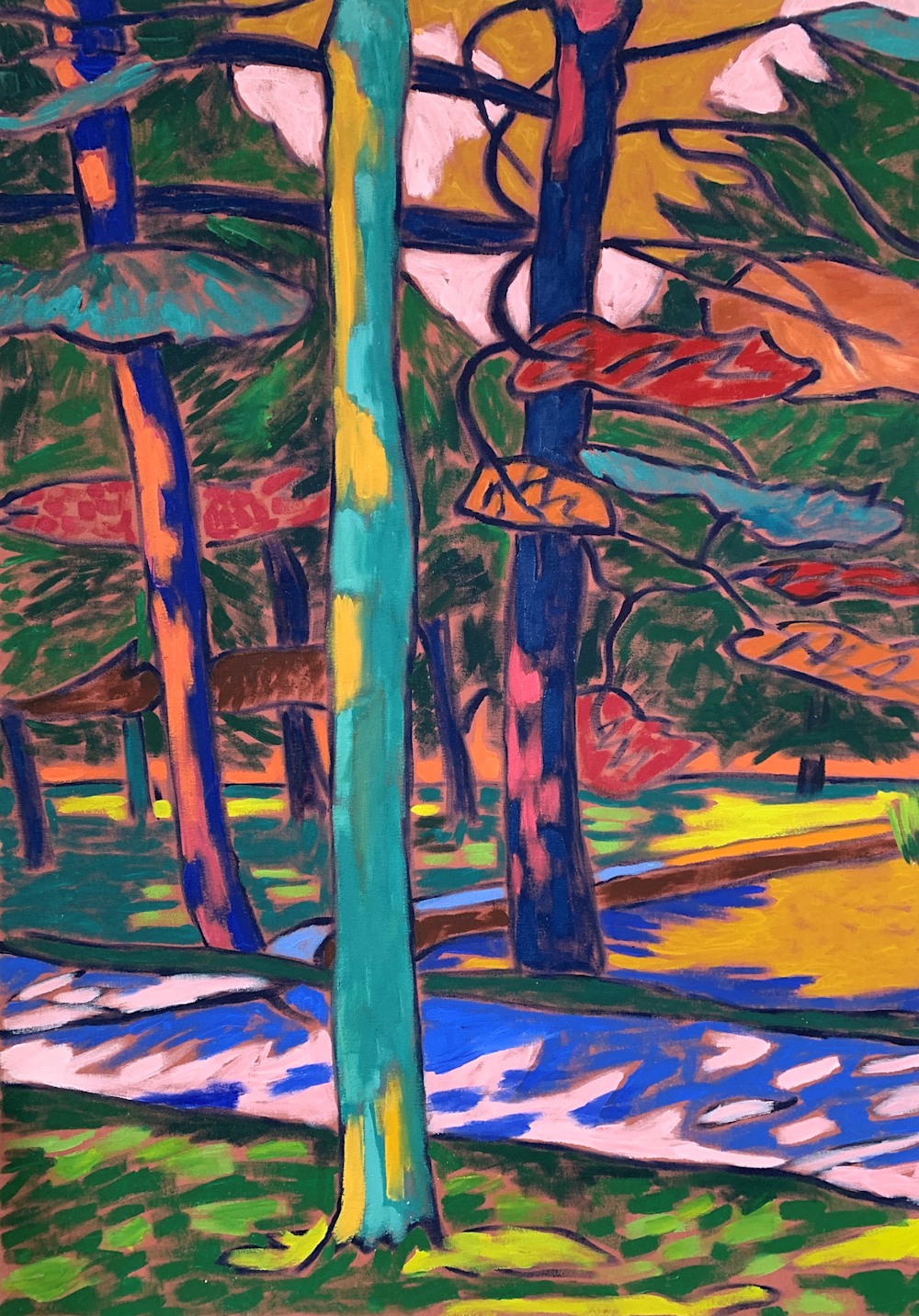 Fort Williams, Cape Elizabeth, Oil on Canvas, 42 x 30", 2006
Prints available HERE. For inquiries about purchasing the original, email me directly: dianebeemartist@gmail.com
It doesn't matter what your art is, it could be writing, visual arts, film, or just about anything. The most agonizing and frustrating problem many artists face is coming up with a style that is unique to them and recognizable by others. And there is absolutely no shortcut for this. Floating around in the internet ether is the saying that it takes 10,000 hours of practice to master something. How do you count up the hours for the practice of art? I'm really not sure. I think it's really more like a lifetime! When do you start counting? For me, I would start when I was in grade school....spending hours and hours alone in the woods of Pennsylvania and just observing the trees.
I started studying the Fauves around 1996, mostly by copying the ones I admired. If not whole paintings, sometimes partial paintings to copy the way a certain artist depicted a window. None of this work exists today because I am my own worst critic and have thrown most of it away. (That's a story for another blog post.) I distinctly remember spending a few months trying to copy a Matisse that ended up with me on the floor sobbing out of pure frustration. How could a painting that looked so simple and spontaneous completely stump me and cause me to want to rip my hair out!?!? ...Ah, such is the pain of trying to copy the Masters when we are anything but!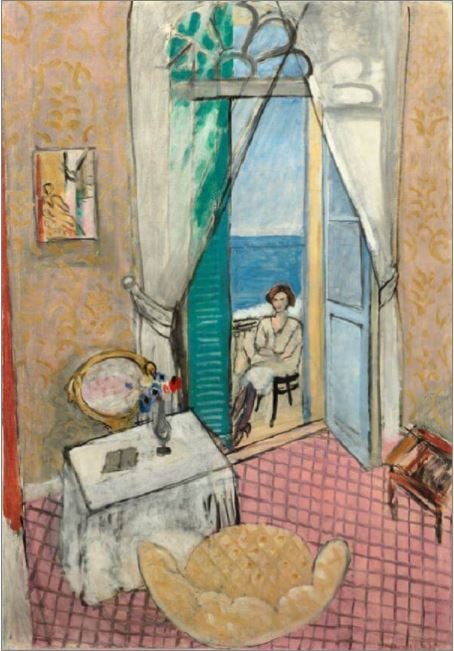 Henri Matisse, Interior at Nice,1921
I think I spent a lot of time just looking. I poured over books and spent a lot of money on them. Used book stores became a favorite destination! I marvel at how easy it is to see hundreds of paintings in short order today thanks to the internet! The time spent learning and being a fledgling is so humbling. And we really just have to get through it, especially if we can at some level realize that in all our ugly beginner efforts, there really is tremendous value. We can't get to where we are going without them.
When I moved to Maine in 2001, the landscape had an enormous effect on me. What is significant about that is that I think it allowed me to have a theme over which I could then layer all of my Fauve learnings from the previous decade. Somehow my reaction to the landscape allowed me to use my painting as a new lens. And it helps that the landscape of Maine is just so unique!
When my children were little we lived in Cape Elizabeth, and Fort Williams Park was a regular destination. I wasn't painting lighthouses then and was just concentrating on landscape. Also my kids LOVED the little frog pond near the smaller Shore Road entrance. We spent so much time there! I began to notice that the pine trees there were just really majestic. Also they reminded me of the trees in the work of Andre Derain.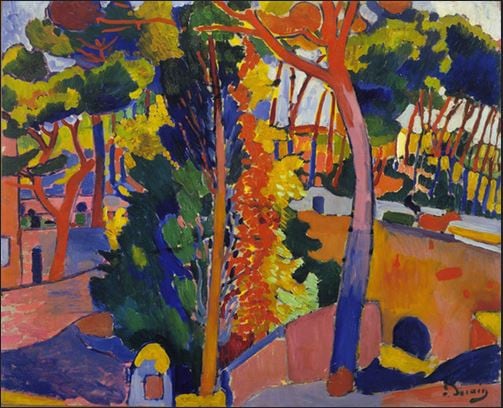 Andre Derain, Landscape at L'Estaque,1906
It's funny to think that the name given the Fauves (Wild Beasts) was because of the shock that everyone experienced at first seeing this kind of work. Personally, seeing the landscape of Maine was also a kind of shock. Completely foreign in every way, the rocks, the coastline, the weather, the skies, it all became the catalyst that enabled everything inside me to merge and become my own vision.
The reason for the release of this painting is not that dramatic. I have had it with me for years, and it's always had pride of place in my home and studio, wherever I have been. It just occurred to me that I was unsure if it was represented on my website or not. And today I discovered it wasn't! How could that be? Well, it is now, and I hope you enjoy it!
Join my Email list and share in my personal and artistic journey!