Nubble Light, My Process and Photos
If you follow me on my social media, I often post "process photos" of how a painting progresses. I love doing this as kind of a visual diary of what I'm doing. It is usually a quick snap and a few words, so I thought I would describe my process for this painting here in a little more detail.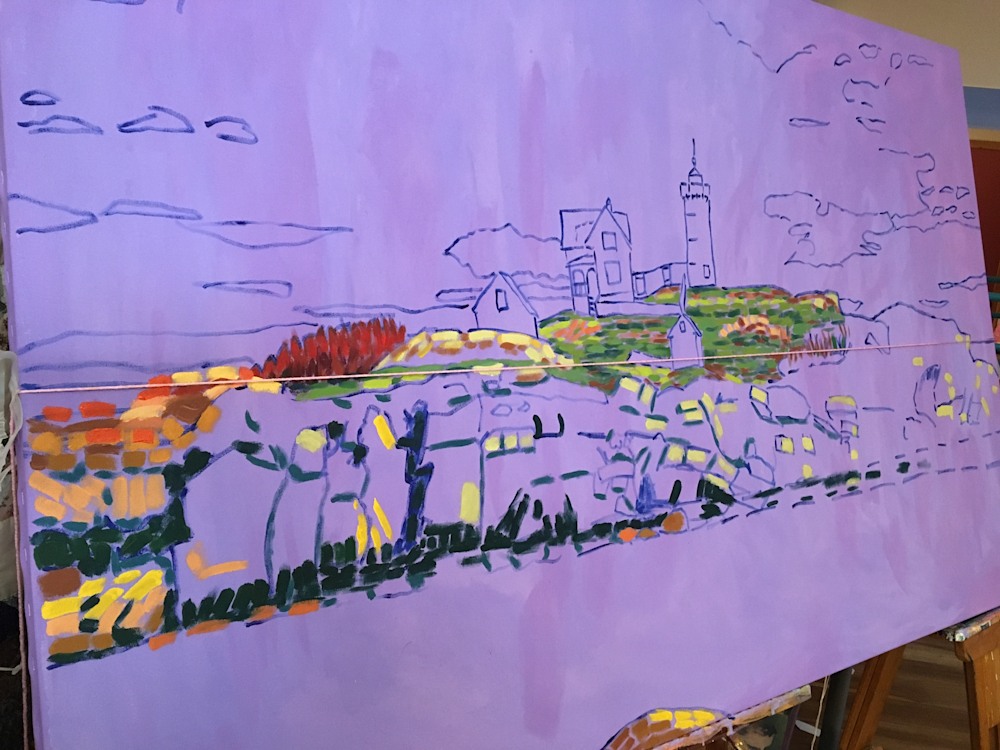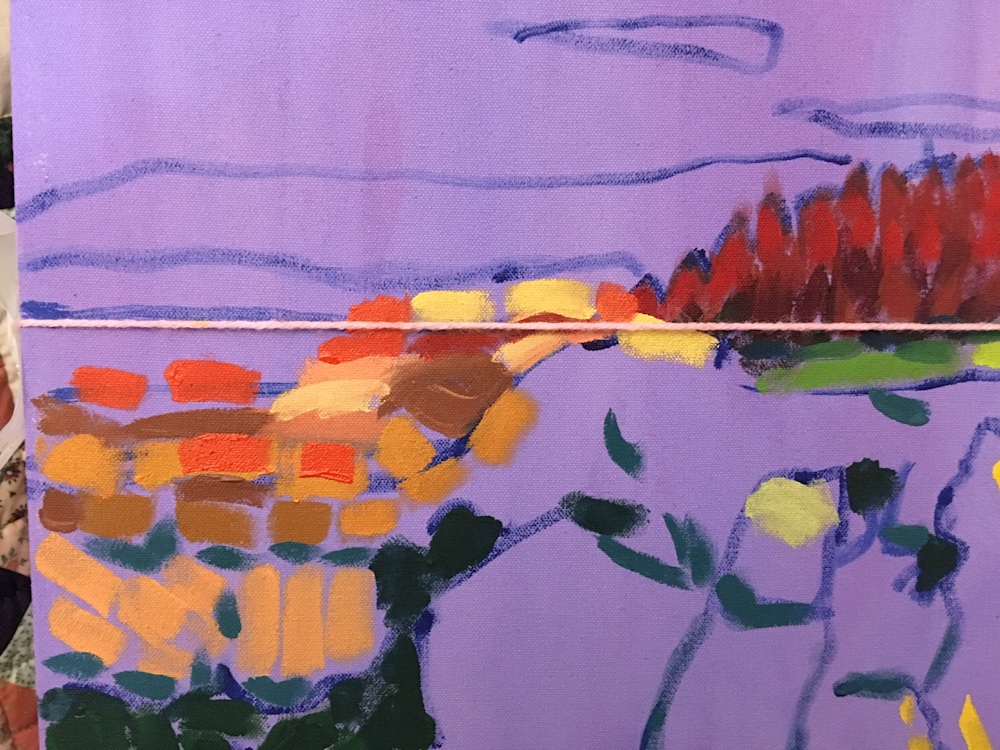 This was my second lighthouse painting, and the widest landscape I have done to date. It's funny because I've done landscapes/seascapes on the same size canvas, only vertical. I had no problems with the vertical at all. This one really threw me for a loop trying to get the sketch down, especially the horizon line. I couldn't judge it at all and totally lost sleep over it! Because the sea line is obstructed by the island, I had a lot of trouble judging whether or not my line was actually straight. Finally I attached a string across the horizon line as well as using a level. See above photos.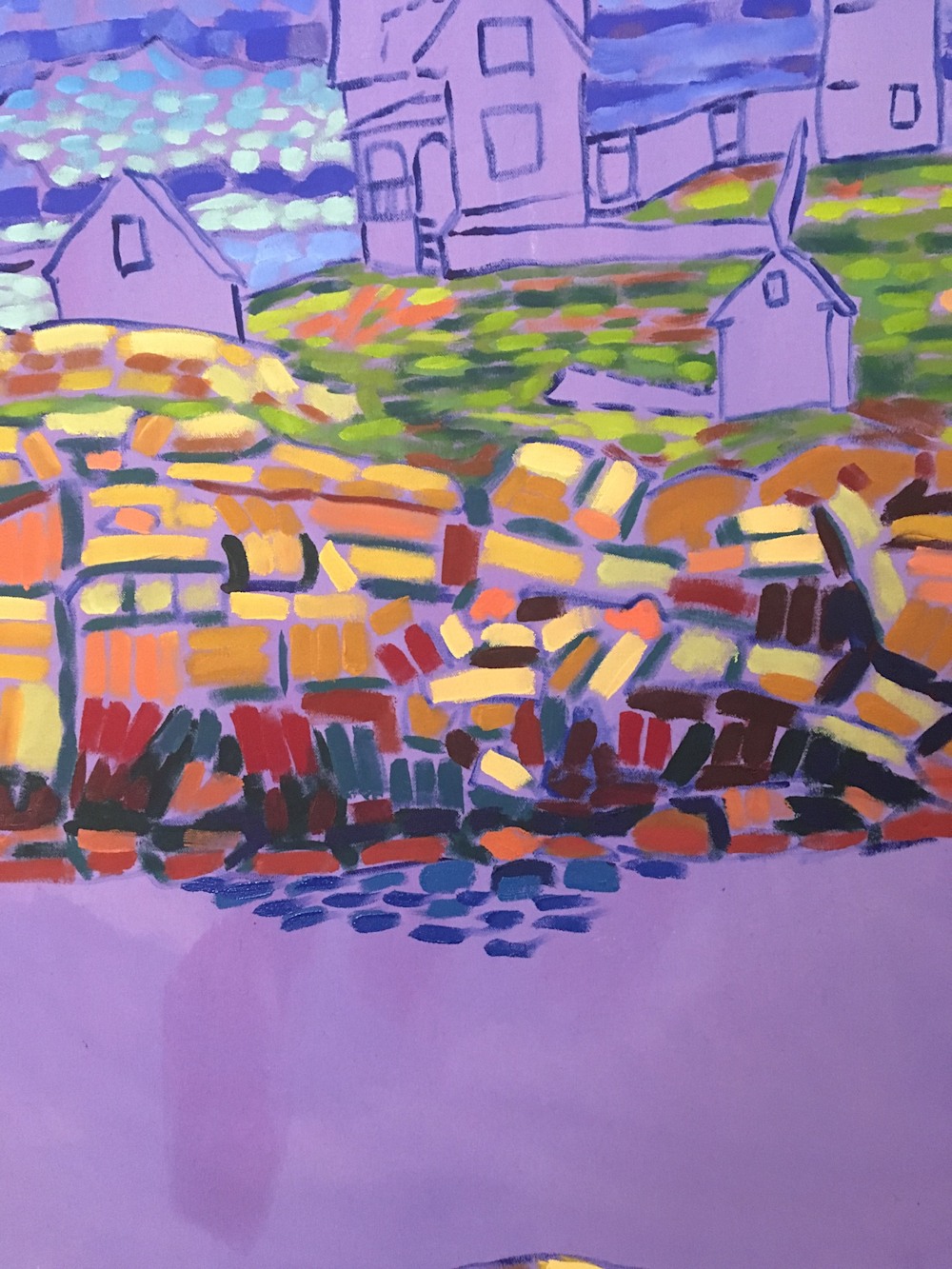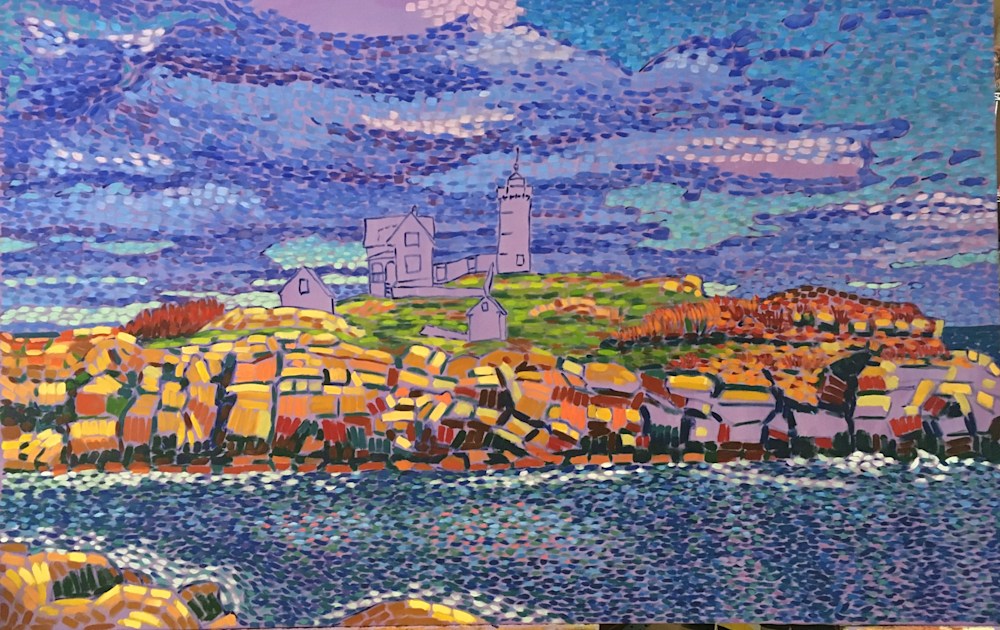 As with any kind of work, there are the favorite parts and the not so favorite parts! I absolutely love painting abstracted rocks, which in my style are pretty much elongated dots of color. I love providing a visual symbol with absolute simplicity. To me, the rocks are fun. In contrast, the sky is the most difficult. In this extra wide canvas, the seemingly endless field of subtle colors with no edges created some anxiety. I had to take a lot of breaks to rest my eyes. But the best help came when I decided to post my unfinished work in a painters group and get some feedback. It was a welcome relief to the intense solitary work of a private studio! It was great fun hashing ideas out and getting enthusiastic feedback! I felt so blessed to get such great support from some amazing creatives!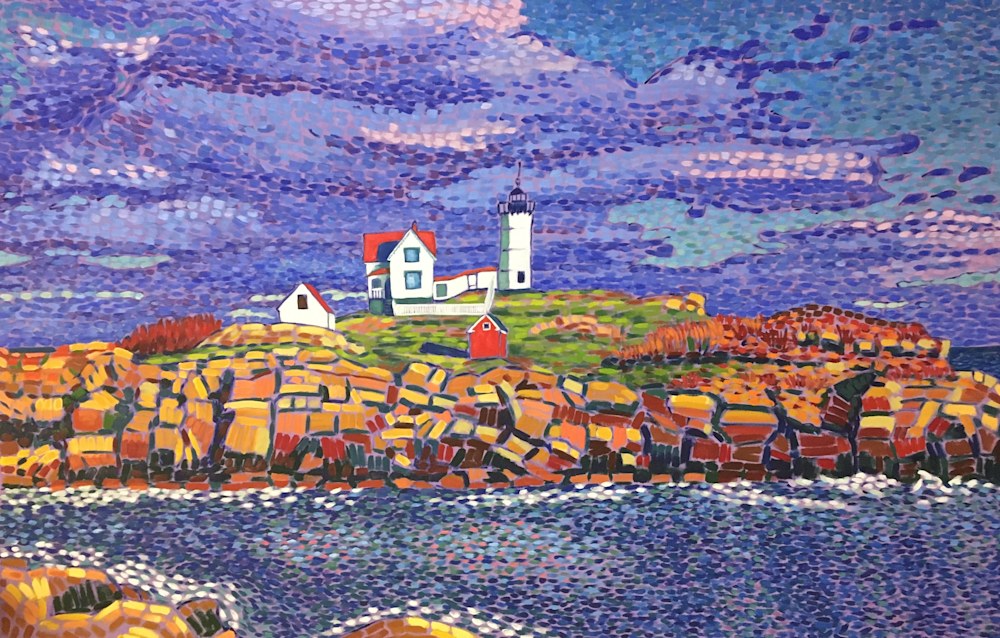 I had no idea how much fun this lighthouse series would be. I'm only getting started! Do you have a favorite lighthouse? I have branched out of Maine and have done Minot's Ledge Light in Massachusetts -- stay tuned for a blog post on that.
Nubble Light is 42" x 62", and is now in a private collection in Falmouth, Maine. I hope you enjoyed this little sneak peek into its making. You can customize a fine art print for your own space HERE

This piece is also part of my new Lighthouse notecards set. You can get your set HERE. Make sure to get your VIP COUPON by signing up to my email list!

Stay tuned for more studio Sneak Peeks!