On Being a Studio Painter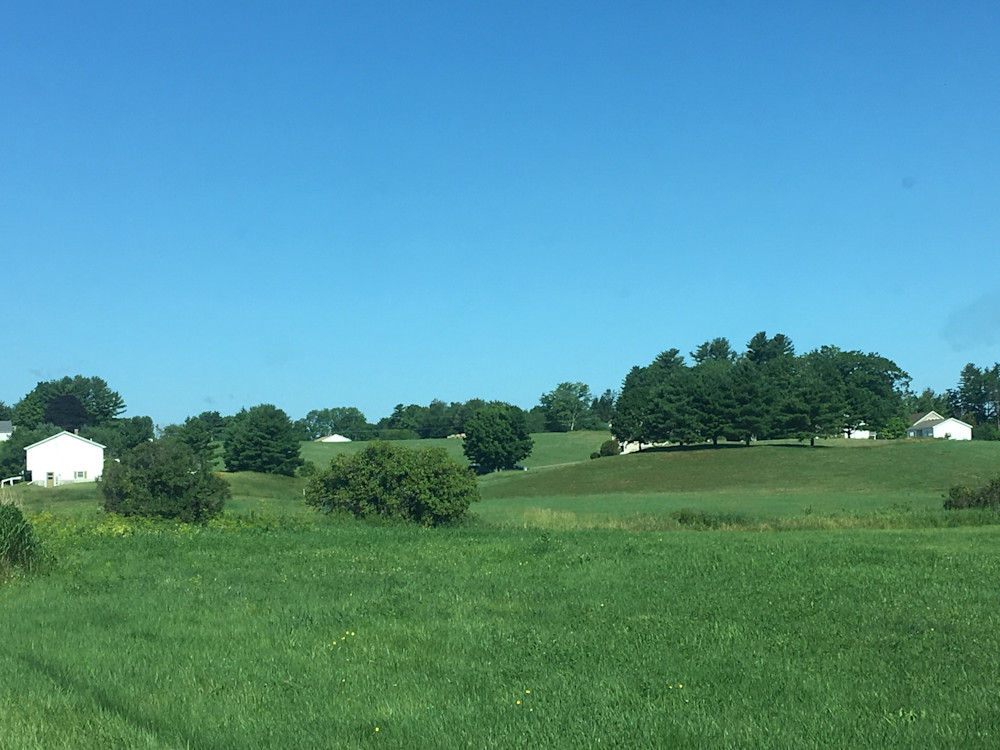 On Being a Studio Painter
I have been a studio painter for as far back as I can remember. For me, it started as an escape... Being inside my head was where I liked to be. I loved nature, being outside and then going into my private space, and making my art. Whether I was ten years old stringing up watercolor pictures to hang in my bedroom, or now, 51, sneaking into my studio at 5:30 when the rest of my household is sleeping, it feels the same. With creation, the passage time feels irrelevant.
I took the picture above this morning on my way back from dropping my seven year old off at horseback riding camp. Typically I get inspired by just driving around and seeing the beauty of Maine around me. I will snap a picture on an outing or anytime something catches my eye. What happens next is just a period of "gelling", where I have the image in my mind, and think about various ways to start, like what color ground (background color) I might use. That is really the extent of my "planning" a piece. For me, the excitement is really about mentally getting into how I feel and translating that onto the canvas with paint. The feeling of doing that is just pure excitement,
And I love being alone in my studio! I might pick some music that fits my mood that day, Grab some coffee (coffee and painting go dangerously well together!), and then just slip away into my private world of color, form, canvas, and creation.
I am incredibly grateful for the fact that I paint no matter what is happening in my life. In times of great stress and even trauma, I have been able to use my painting as a refuge. Also, the pointillist, or mosaic style of my work is a metaphor for breaking apart and rebuilding. Taking what I see with my eyes, and then visually breaking it apart, and piece by piece, creating something entirely new, with colors that uplift and delight will excite me forever.
I hope you enjoyed this post. I would love to talk to you live at one of my openings! Click here for show show openings.
I would love to connect with you of Fb! Please leave a comment below, and let's start a conversation.
Join my art community by clicking here and receive a FREE 5x7 Print of Your Choice as My Gift!