Pemaquid -- Fogged In!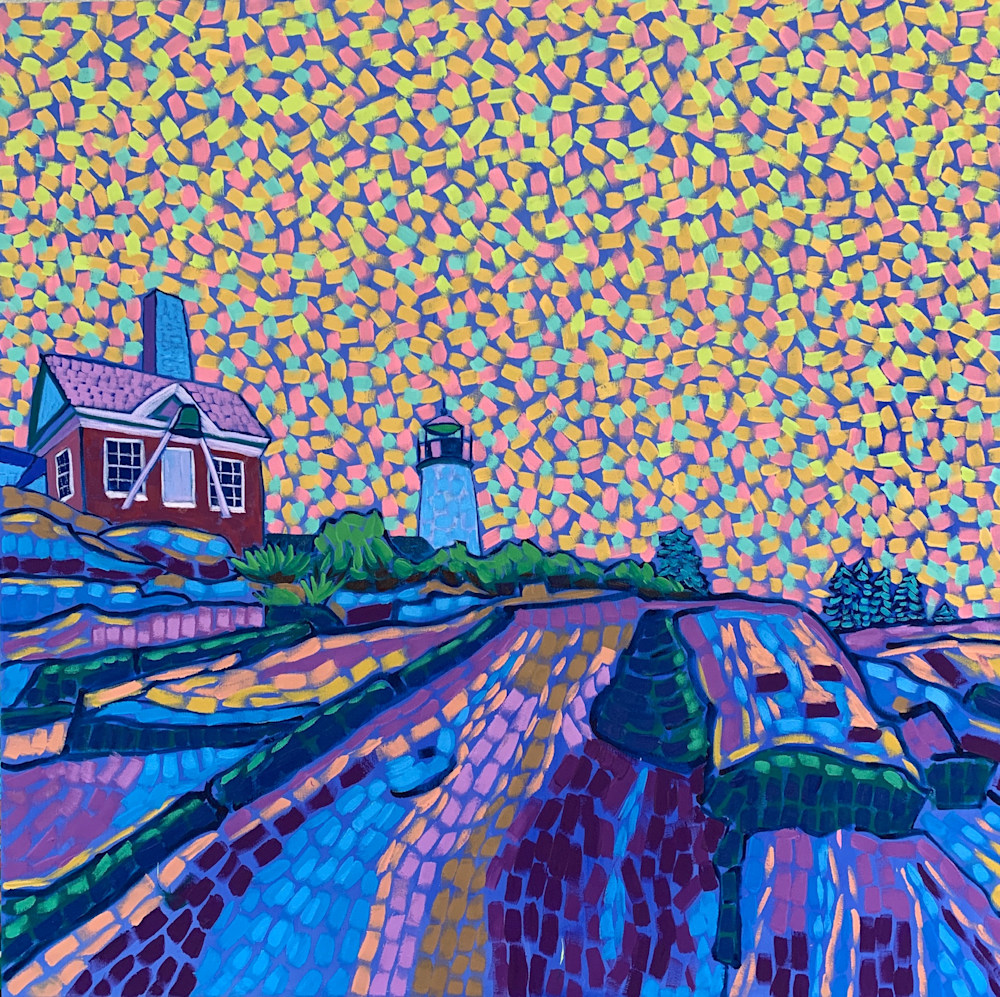 So many times we have expectations for what something should look like or be like in life. My kids and I planned this trip to Pemaquid Light last summer, and I really had things built up in my mind about the glorious pictures and beautiful day we would have. We mapped out our day trip from central Maine, planned our stops, and were just so excited! The sun was shining, the skies were blue, it was going to be a great day!
...Well, the point was completely and totally fogged in!! The fog was so thick you could hear the crashing surf but could not even see the waves on the rocks! My heart sank. I had built up my expectations of what I would find, on this iconic point. I tried not to let my frustration get the better of me. My nine year old didn't care at all that it wasn't sunny. She was totally in her frenetic, excited element, leaping ahead of me from rock to rock, and calling me to catch up.
I did the smart thing.....and followed her lead. I welcomed the tiny, cooling, invisible water droplets and looked at the fog as a gift. After all.......most of the pictures I had seen were on crisp, clear days, with reflections of the sky in the tide pools. I put my camera in my pocket and concentrated on seeing the place like my daughter clearly was. We jumped on the rocks, looked into the tide pools, collected shells and snails, visited the lighthouse and had a great time.
Before we left, I took a few snaps, thinking I would "have better luck next time". I kept looking back at my pictures though, and was reminded of the great day that we all had together. It really was that feeling of gratitude that enabled me to look at my foggy pictures and see the beauty of the day! With the older ones working now and especially in the summers, those carefree days with everyone together are winding down. I'm really glad I was able to accept this Pemaquid, Foggy Day with gratitude!!
I hope you enjoyed this blog post -- please share if you did!
You can connect with me on my Facebook Page: Diane Beem Fine Artist where we have lively discussions about art, and also on Instagram: @dianebeemartist, where you can see my process photos of my paintings and watch videos on my IGTV channel! Sign up here for sales coupons and giveaways that happen throughout the year!