Red Sunflower in the Dead of Winter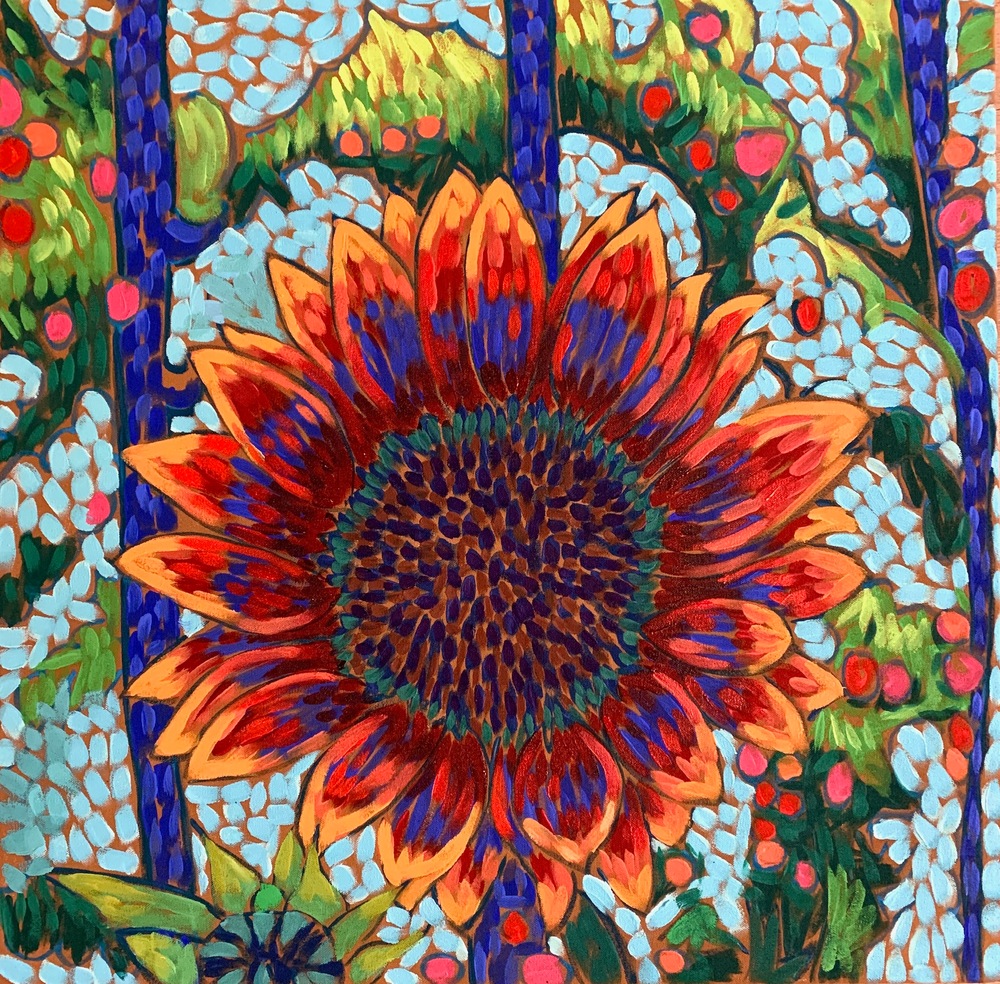 Red Sunflower in the Dead of Winter
"A thing of beauty is a joy for ever:
Its loveliness increases; it will never
Pass into nothingness; but still will keep
A bower quiet for us, and a sleep
Full of sweet dreams, and health, and quiet breathing."
The first stanza of John Keats' Endymion....one of my all time favorite poems.... I'm sure you remember is from high school english class! It popped into my head this morning in the studio as I finished my Red Sunflower. My under heated space gave me a chill....and I kept working, thinking nothing matters outside of just this one thing.....this Red Sunflower, whose warmth is both tangible and intangible!!
This was another collaboration with someone on Instagram. I am really enjoying "translating" images that I am given into my Fauvist style. Here is a photo progression of this work for you to enjoy.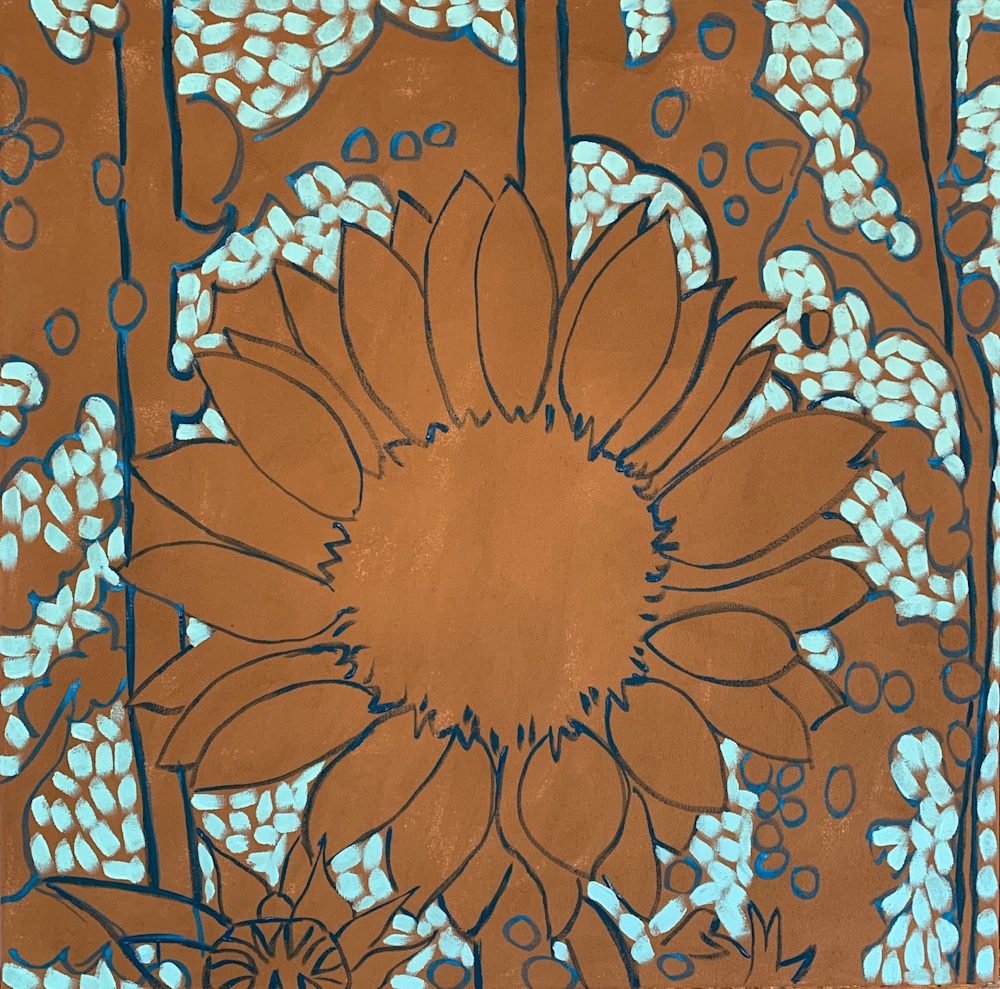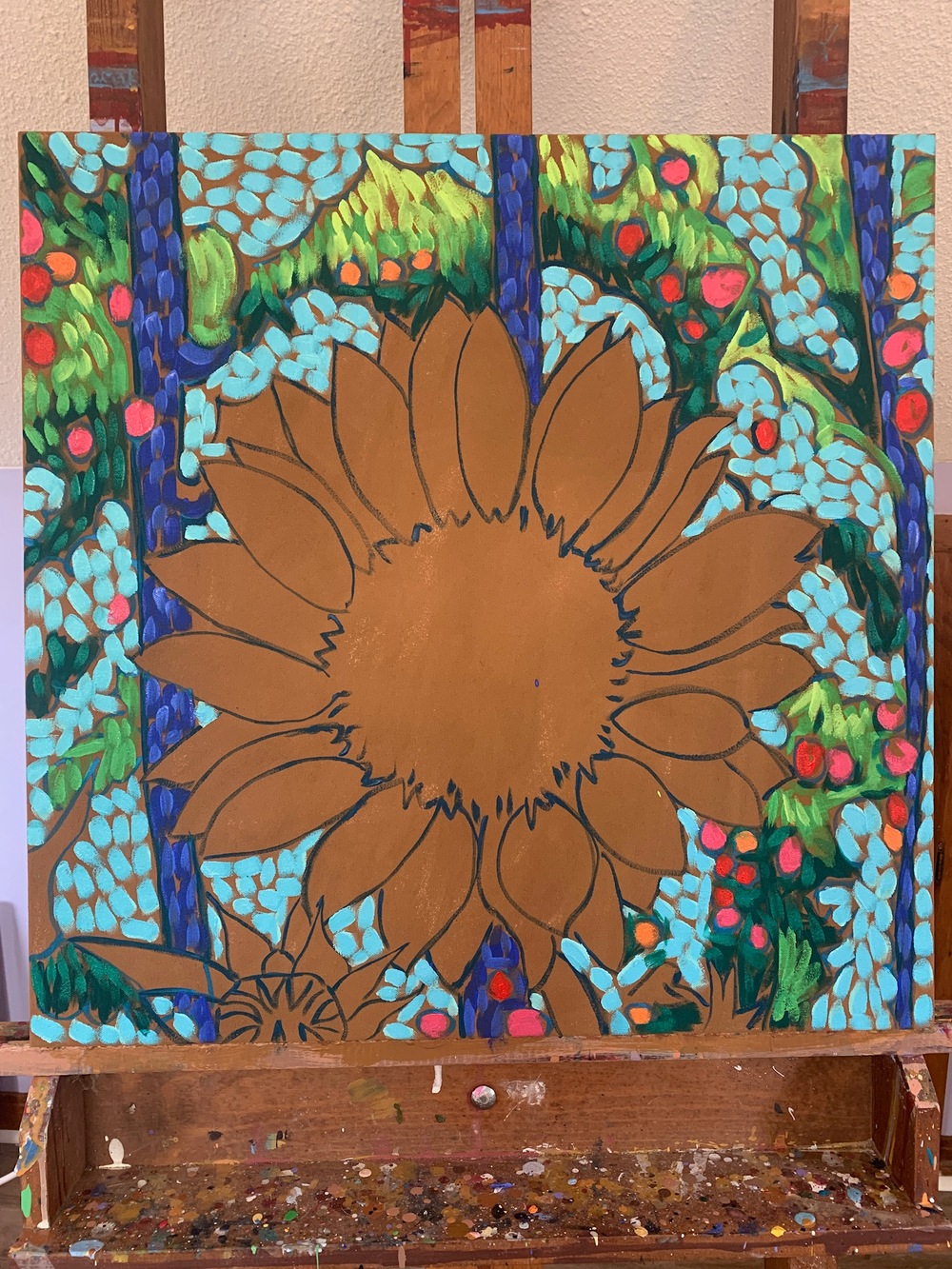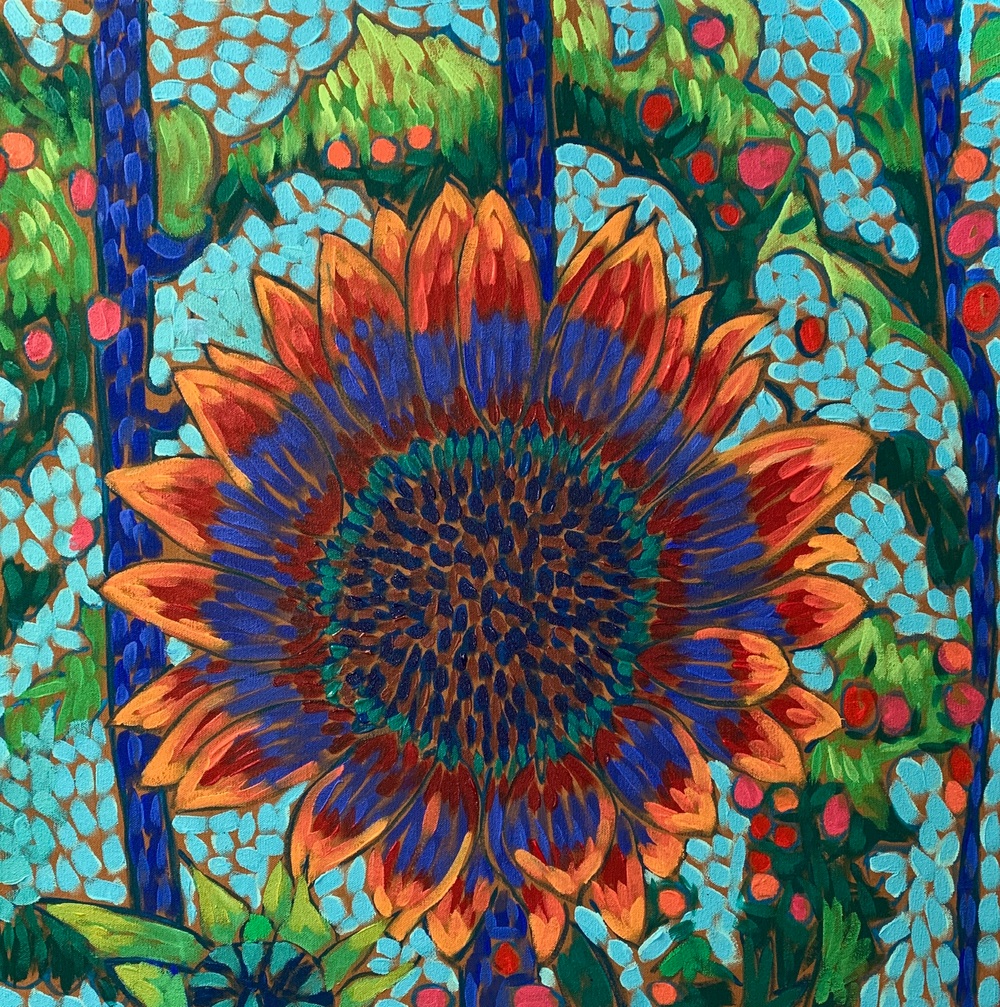 I had reached this point and thought I was finished, when I showed it to my 17 year old daughter. She had not seen this piece yet, and had fresh eyes....and promptly gave me a critique about the petals. She let me know that the petals were too blue and needed to have more outlines and more warm colors. Wow! What an amazing eye.....and I'm so glad I showed it to her! The final is the one on the top of the page.
This piece is now available for prints! A 10 x 10" print on fine art paper is $49.00, and if you are a first time buyer, you can use your FIRST20 coupon at checkout!
Valentines Day is less than four weeks away! Why not surprise your loved one with "A thing of beauty....!!"