The Making of Squirrel Point Light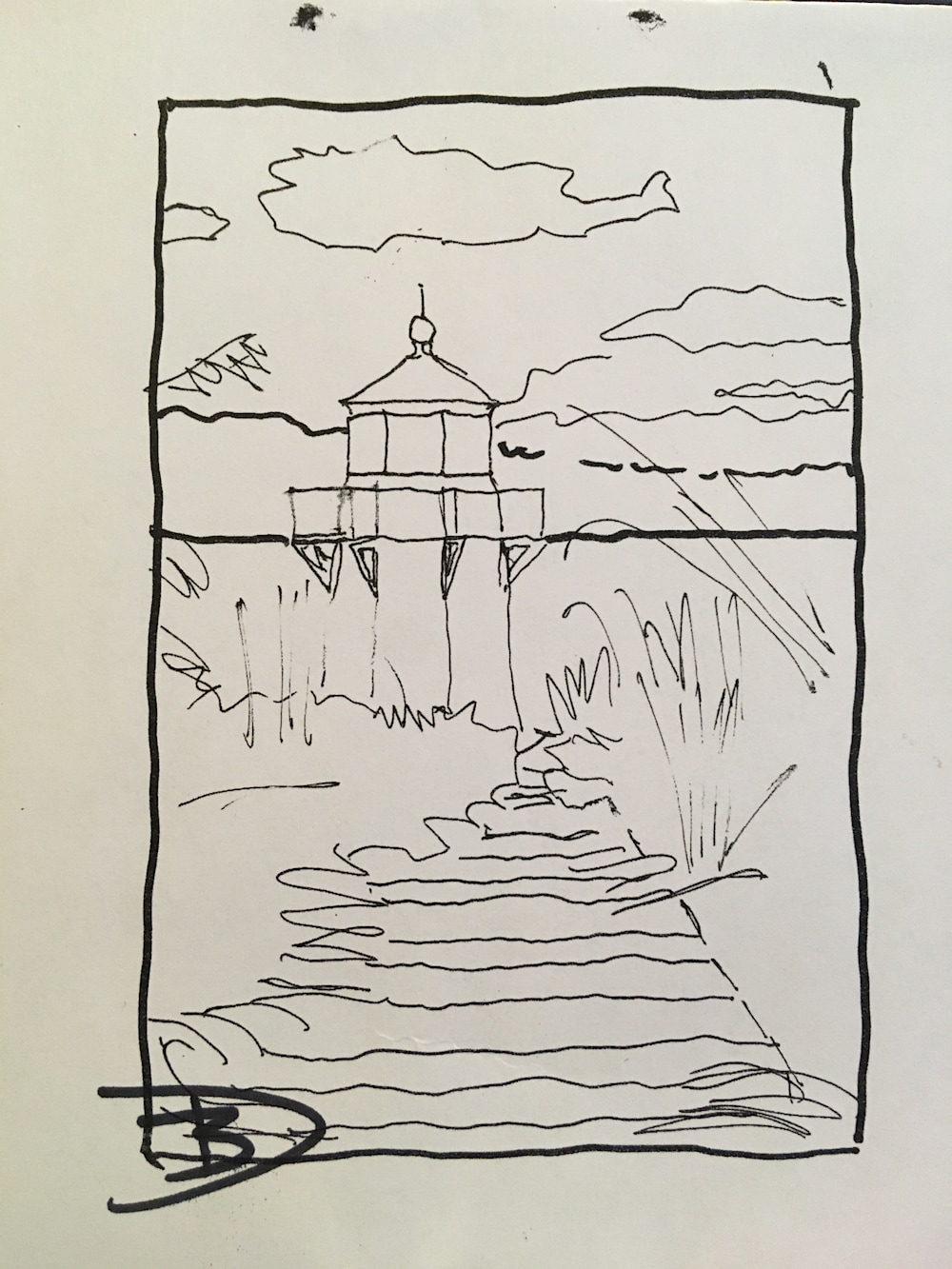 My standard beginning is a very simplified sketch, which I then transfer onto the canvas. After the sketch is down, I'm really only interested in the colors, and color relationships on the canvas....the piece really works itself out that way spontaneously.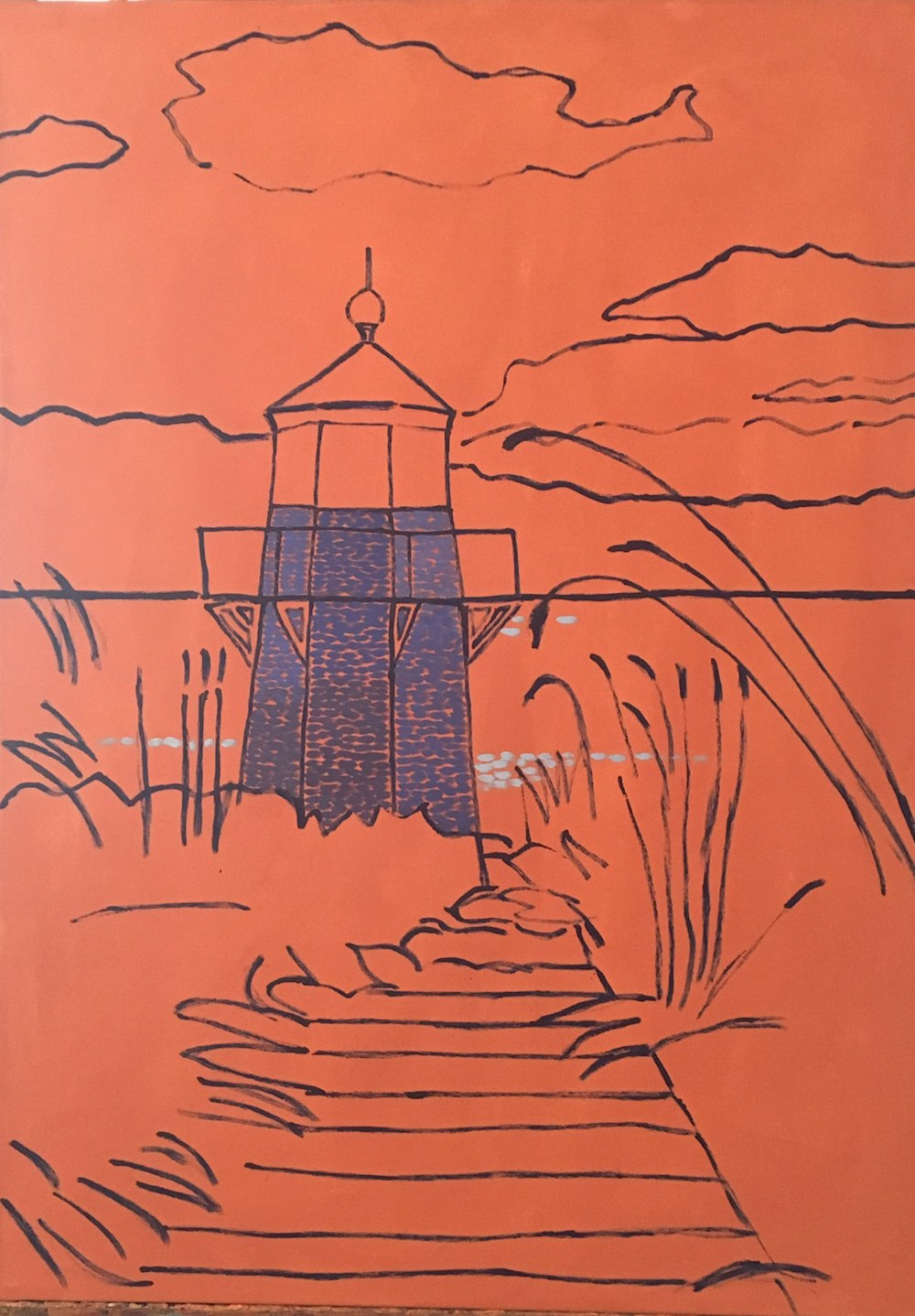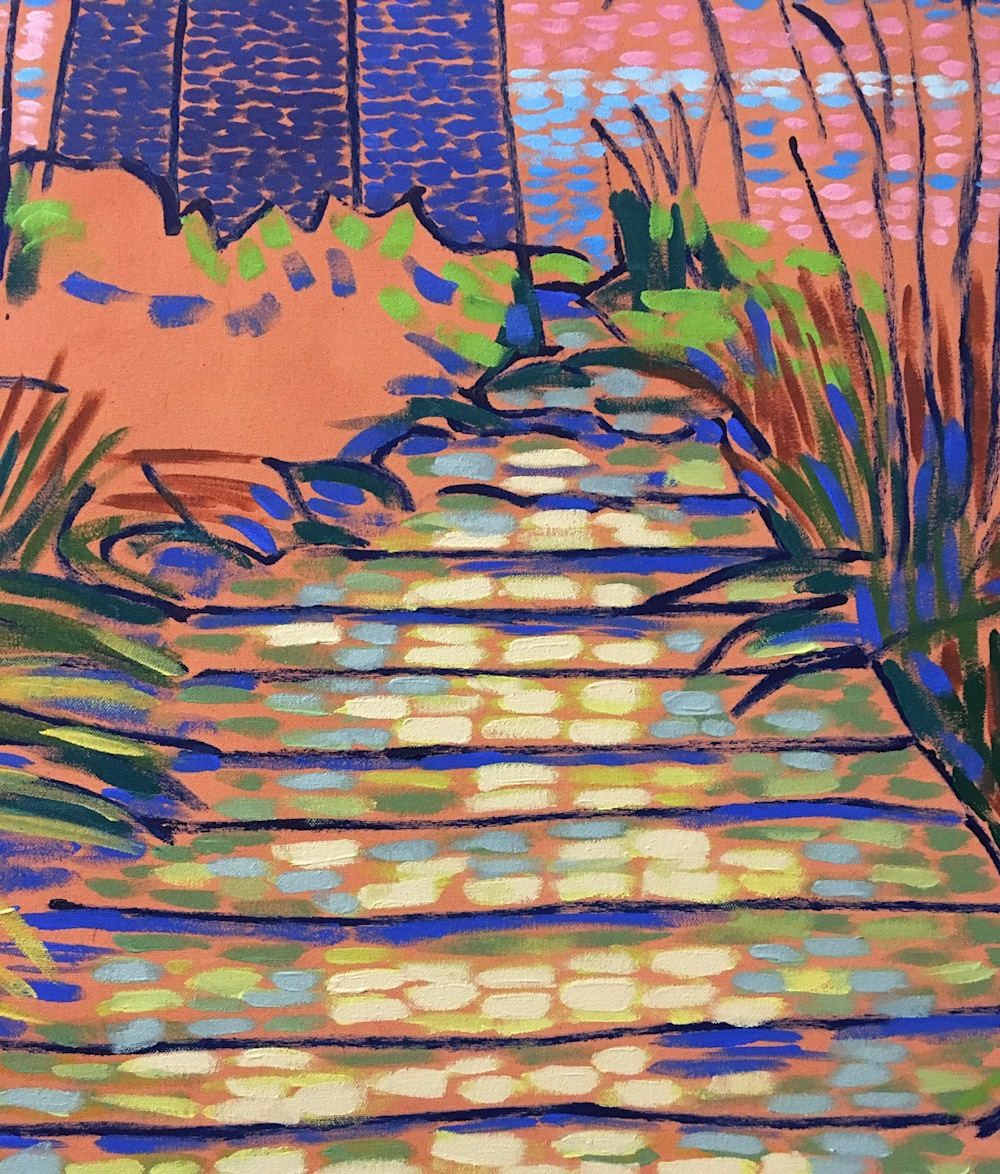 What attracted me to this lighthouse was simply the red glass! I saw a picture of it, and I was instantly in love! And that is exactly how it often goes.....I just see something, or even just a part of something, and I'm just really focused on that. For me, painting this lighthouse was all about getting everything to just be setting off that red glass!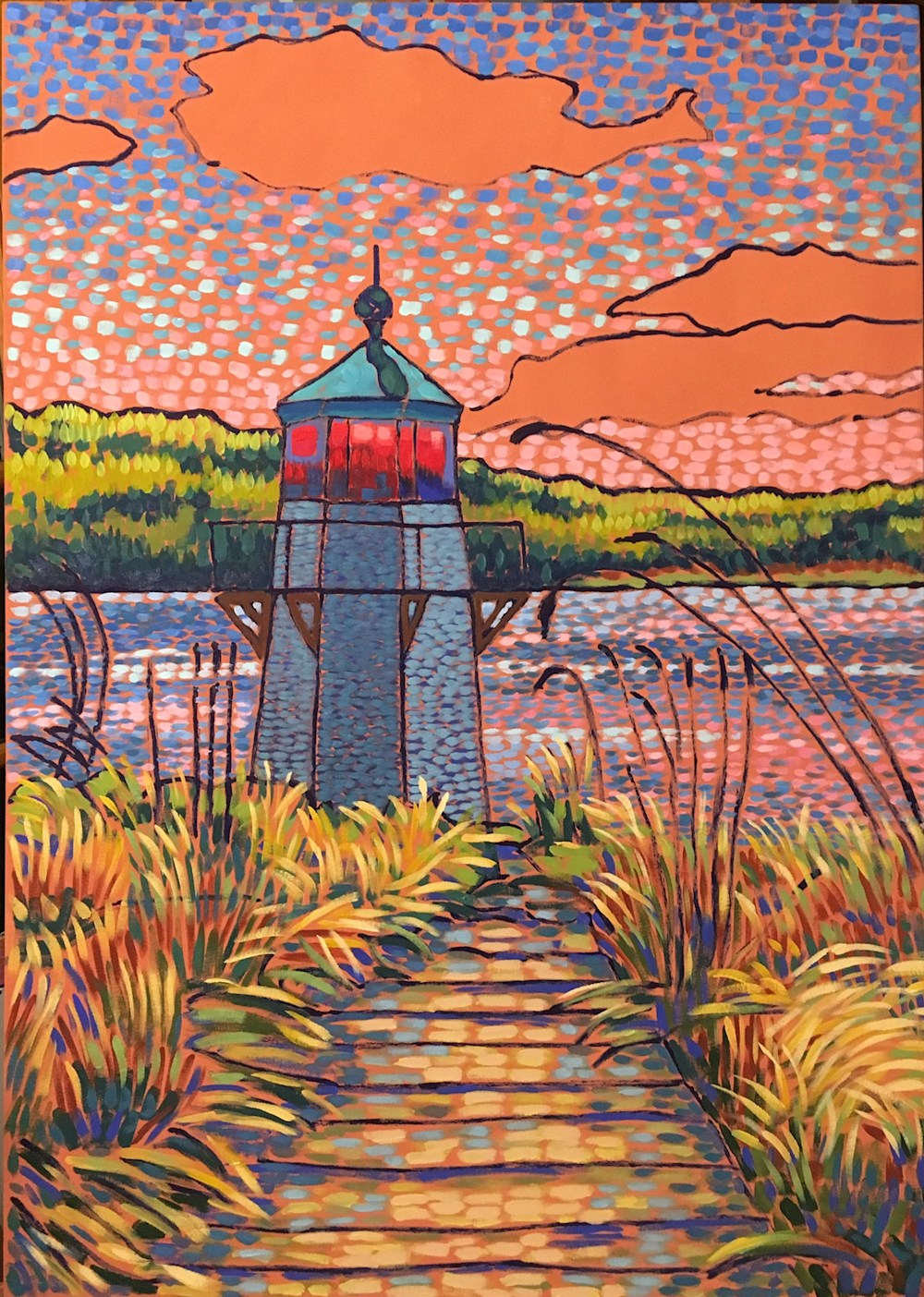 With my particular Fauvist style, I am trying to take a subject matter and really just get at the essence of it. My dashes/dots and brushstrokes all come together and produce an energetic feeling. Also, because I was trained in abstraction, the overall vision for me needs to be very well balanced, and synoptic -- so that your eye really dances around the canvas. Thanks so much for taking an interest in my work!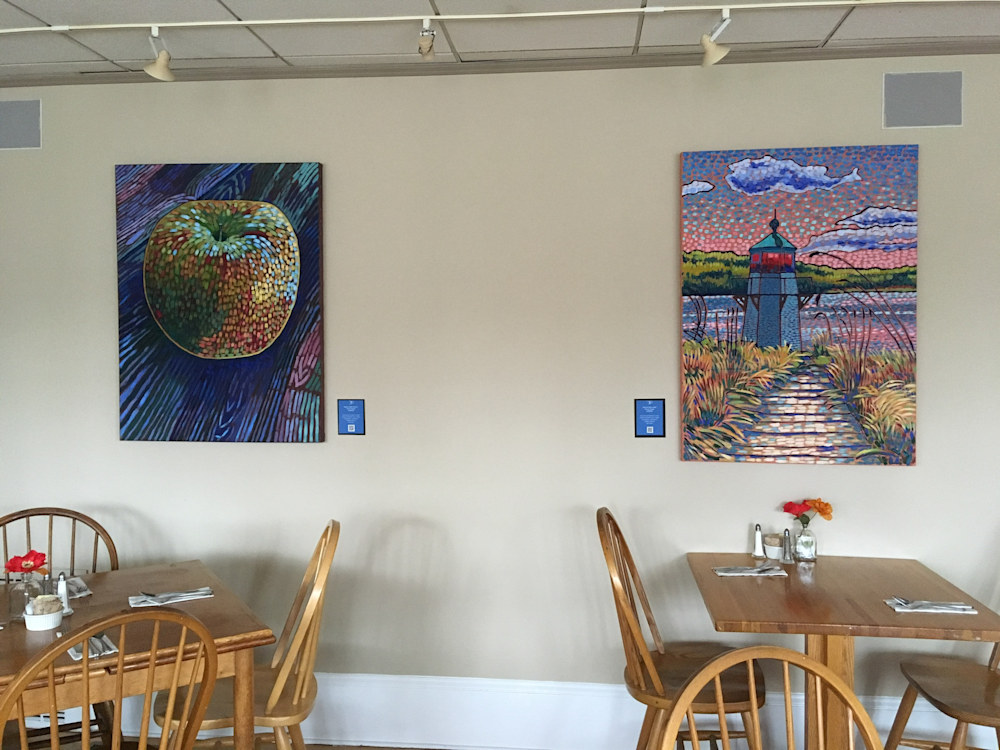 Here is the final painting hanging at Mae's Cafe, at my Midcoast Show in Bath, Maine. This is oil on canvas, 40x30". You can customize your own print here!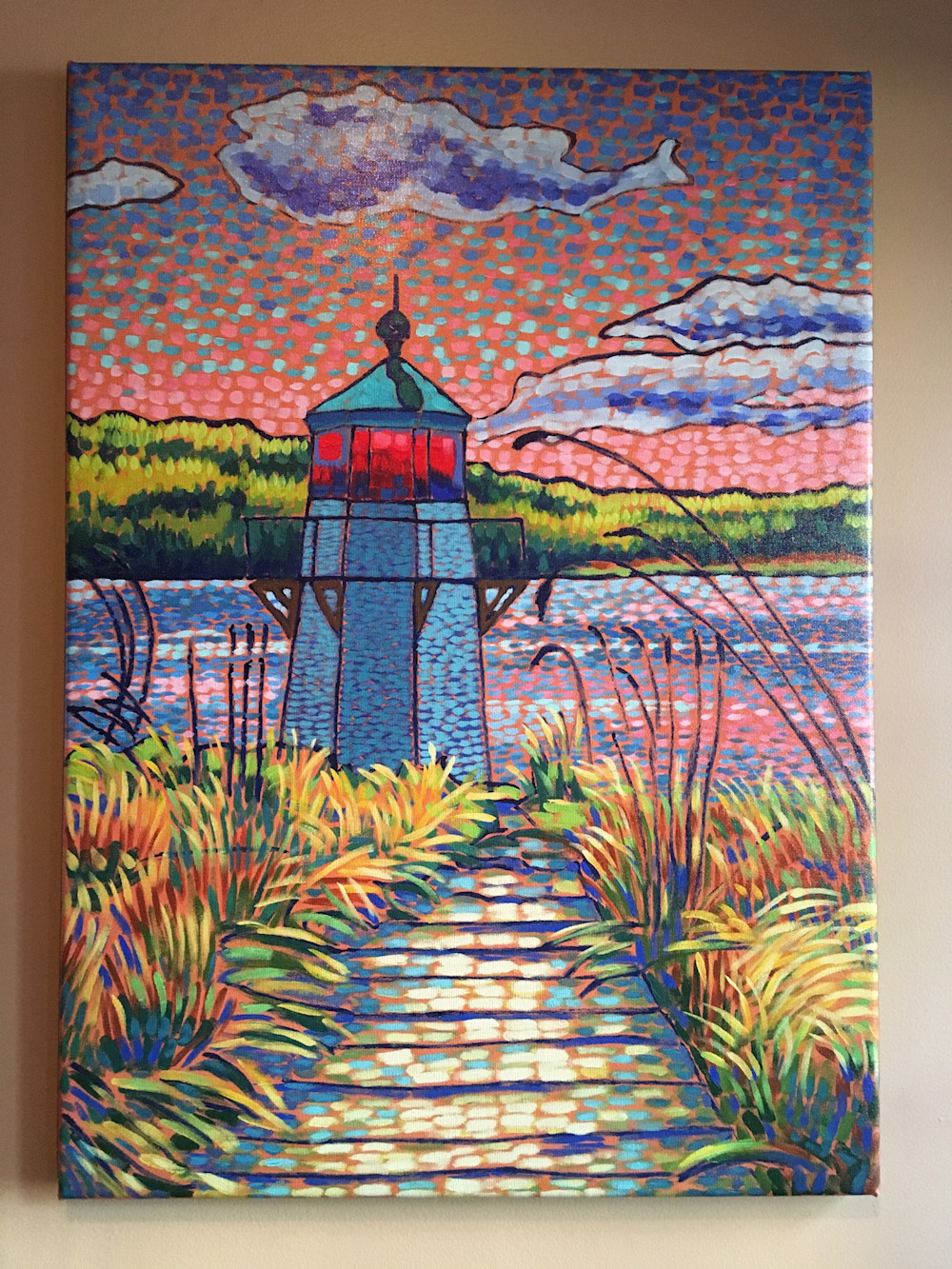 Above is a 24 x 18 Custom Reproduction by Hunter Editions, in Kennebunk, ME
-- I only have 3 left in stock! -- Contact me to purchase -- $350.00
If you feel inspired by this post, Like and Follow me on my Fb page: Diane Beem Fine Artist we have lively engagement there about all things art and culture!
Follow me on Instagram: @dianebeemartist check out my art process pics for my paintings, as well as HGTV videos!
Lift your mood with color!! Art lights up the brain! See more of my work here!