We Ran Away to the Woods...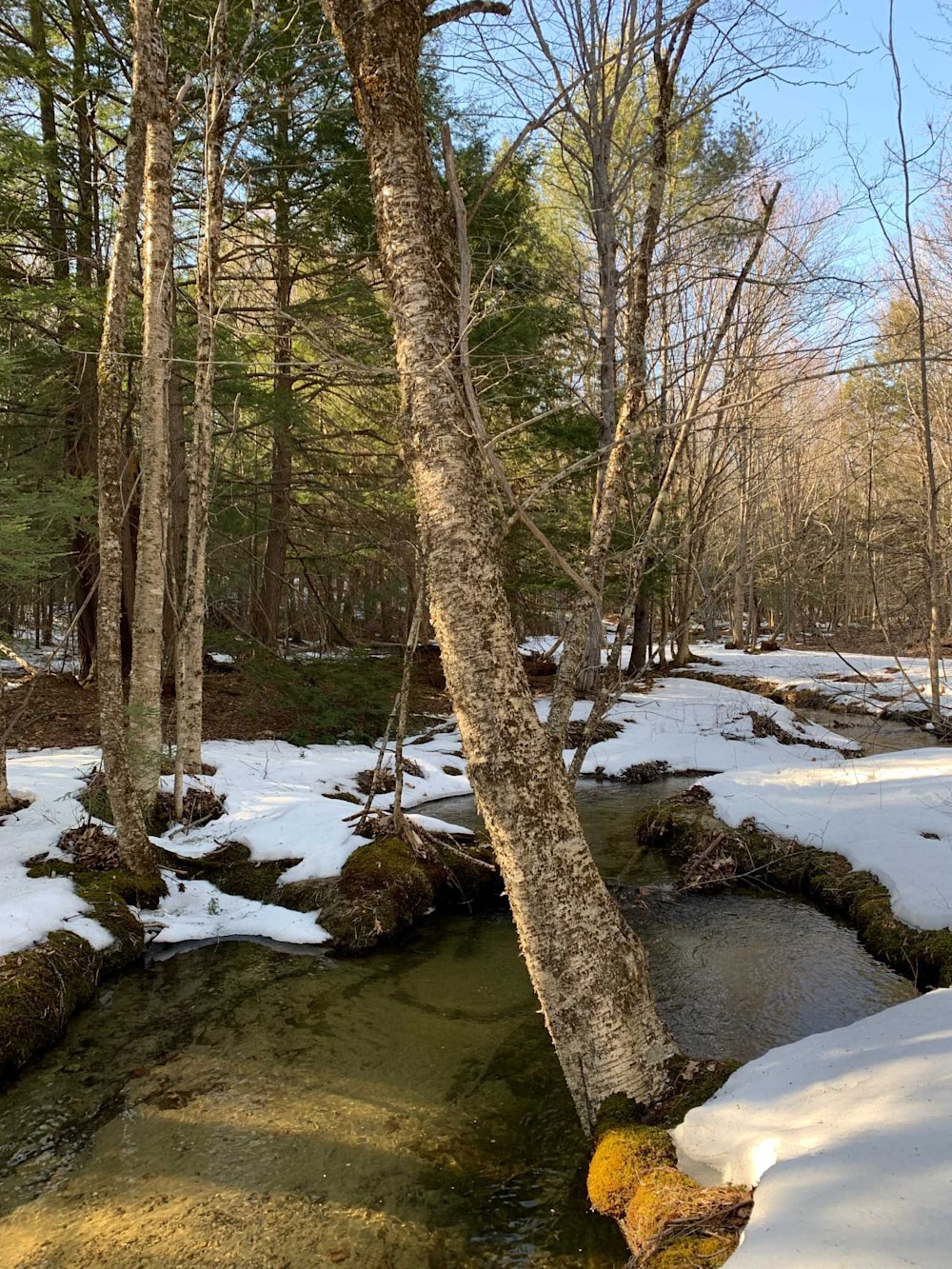 In the 70s....
In 1972, when I was six, my parents decided to move from a stylish suburb to a somewhat remote, secluded spot on 70 acres in Eastern Pennsylvania. In something like "They Took to the Woods" fashion, they had dreams of solitude, getting away from the madding crowd and growing their own organic food. It was one of the most memorable moments of my short life. I had only known houses so close you could hear your neighbors talking on the sidewalk, roving bands of kids on Big Wheels, and just the din of living close.
My parents found a place that felt like the middle of nowhere. When we pulled into the dirt driveway with our station wagon, the dust flew up in a thick cloud, mixing with sparkling sunlight. After the dust settled, we saw a small, red brick, ranch house in the middle of a clearing, surrounded by extremely tall grass. The rest was just trees.....as far as you could see.
Before my mother could utter a word, my brothers and I had already flown out the doors and were running full blast into the grass. I can still feel the stiff grass against my skin as I ran through it, then straight to the edge of the woods. It was summer and there was a healthy canopy above, and plenty of underbrush to get through. Once we made it through we realized there were trails....long trodden, and most probably old roads. We might as well have flown to the moon.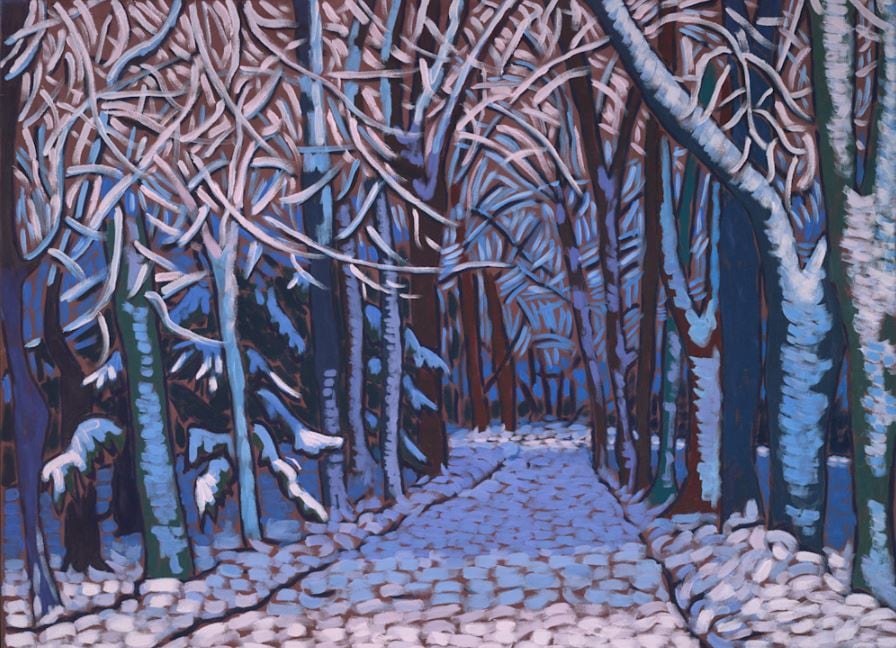 In His Cathedral of Trees
Penn's Woods
As we learned in school, our state was named after William Penn, the Quaker founder of the colony, one of the original 13, and "sylvania", latin for woodlands. As a young child, my romantic notions of "living in Penn's Woods" was a permanent feature of my fantasy life! I spent untold hours outside in those woods, at a time when kids were allowed to be a lot more independent. And I believe this is a key factor in how and why I became an artist.

That life in the country that my parents carved out for us was entirely perfect for my temperament; I was and am intensely introverted. Not that I don't like being social, but that I crave being alone and especially alone in nature. As a child my days were filled with hours and hours of alone time in the woods. My parents were intense about the garden. We grew all our own vegetables and fruit, and we kids were pretty much farm hands on the weekends! My place was the woods. So I remember being motivated to get my work done fast so I could escape to the woods. I disliked school and when I was there I would day dream about what I was going to do in the woods as soon as I got off the bus.

Why am I sharing this story? I had a huge epiphany the other day. I have been really struggling with the question that I so often get: "How did you develop your style of painting". It's one thing to talk about the technical stuff and influences of historical artists and styles. However, why we paint what we paint starts with what has effected us deeply, most especially at tender ages. Why am I so drawn to the landscape? Because it is in my blood and bones and soul. I may have left Penn's Woods, but Penn's Woods is forever part of me.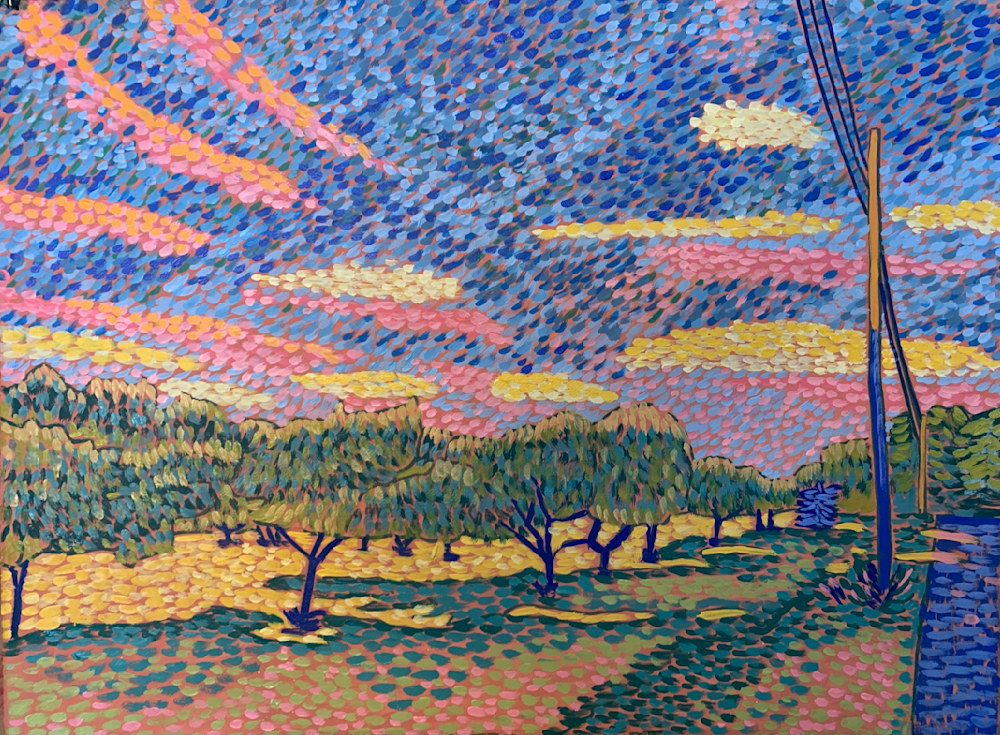 Morning Walk with Apple Trees

I hope you enjoyed this story of my childhood.....tell me something about yours that has stayed with you into adulthood!
Sign up to my email list to get up close and personal videos from my studio, and first dibs on all sales!